The shutdown of a prominent Singaporean chain and the disappearance of its director have meant unpaid staff wages and numerous MOM complaints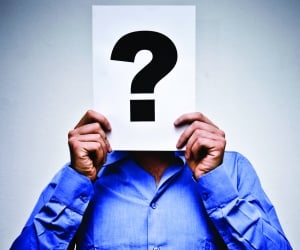 The sudden closure of The Scissorhands hair salon chain has led to multiple staff complaints with the Ministry of Manpower (MOM) about alleged unpaid wages.
The Consumers Association of Singapore (CASE) said the chain closed on 29 August.
One of the firm's hairdressers, a Malaysian who declined to be named, told
The Straits Times
that six employees had since lodged a complaint with MOM.
He claimed he was owed two months' worth of wages and two and a half months' worth of commission for a total of approximately S$5,000.
The employee said the owner had told staff he had been cheated out of his money but was looking for a new investor.
"He apologised and said he [would] pay our salary in instalments, but until now we have not heard from him," he said. "[On 31 August], I got a letter saying my work permit [had] been revoked."
CASE has unsuccessfully tried to get in touch with the founder, Leong Pang, who is also listed as being the director of both The Scissorhands and its affiliate Shizahanzu.
Leong also failed to turn up at a Small Claims Tribunal. The tribunal was initiated by customers who lodged over 150 complaints against the chain. Hundreds of customers have been left with beauty packages which they paid for but have not yet been used.
"A few of us had our hearings after filing claims with the Small Claims Tribunals, but the respondent didn't turn up … We are exploring [taking either the criminal or civil] route, as the recovery of our losses is uncertain in the civil route," Navina Thirumoorthi, one of the affected customers, told
TODAY
.
A police spokesperson confirmed at least one police report had been lodged. Investigations are currently ongoing.
Related stories:
Directors caught scolding employees during pay dispute
Nightclub boss jailed for foreign labour offenses
IT manager guilty of viral video worker abuse