Mary Ann Yule is one of the most prominent and influential women in tech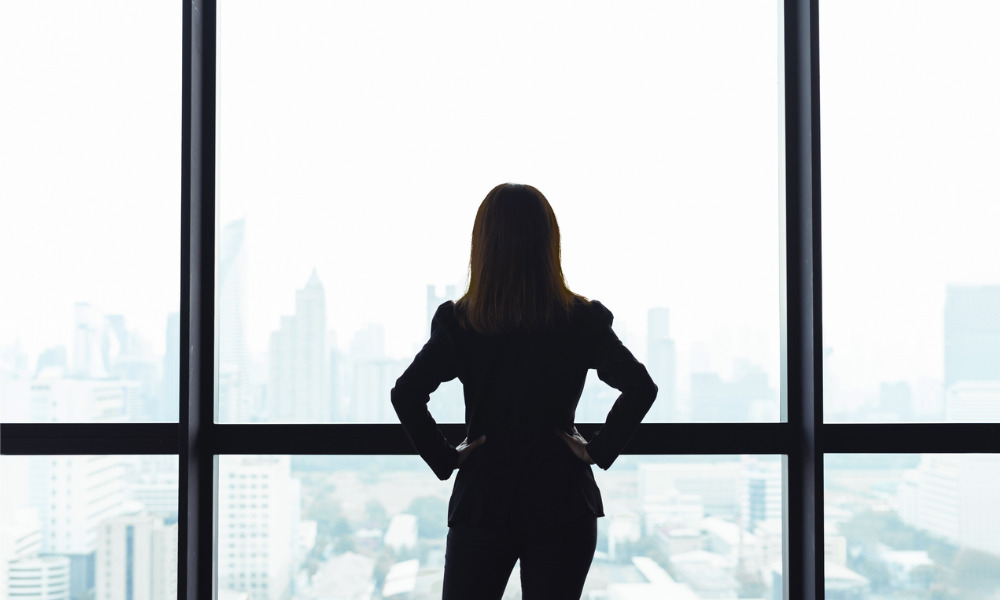 As president and CEO of HP Canada, Mary Ann Yule is one of the most prominent and influential women in technology. Since joining HP in 2015, Yule has forged a reputation for success, for driving change, and for championing diversity in the sector.
HRD caught up with Yule to ask her thoughts on inspiring leadership in these uncertain times, to uncover where her personal drive comes from, and to ask advice for candidates aspiring to follow in her footsteps.
HRD: Tell me more about your 'CEO for a Day' scheme?
MAY: 'CEO for a Day' was such a great experience. I was so pleased to be paired with a student who shares HP's values of reinvention, D&I, and sustainability, and was fortunate to be paired with Jesse Zender, a third-year Western University student, who's passions and goals aligned HP's.
CEOx1Day is run through Odgers Berndtson and gives organizations access to Canada's most promising future leaders for a day of mentorship and leadership. The selection process is very rigorous, consisting of an online written submission, online leadership assessment, phone interview, and a full day of individual and group interviews and evaluations with different execs at Odgers.
The program offers a unique glimpse into the day in the life of a CEO, to give this student an idea of what their prospective future could look like. I am passionate about mentorship and feel that everyone always has something to learn from their peers, regardless of what level they are at.
HRD: You're one of the most prominent women in tech – can you explain how your career started?
MAY: As the child of working-class immigrants, my parents brought me up with the attitude that I could do anything. Early on, I learned that my goal of becoming a business leader would take effort, dedication, and delivering results but I was never one to shy away from a challenge.
Growing up, I didn't have CEOs or senior executives in my network to provide career advice which proved to be a challenge in the early years of my career. That network gap is something a lot of first-generation and middle-class Canadians can identify with, and it poses a challenge no matter your gender. As my career progressed, I made it my mission to carve out my own path. I found leaders within my business network who were great mentors and supported my development.
Now as the President and CEO of HP Canada, I stand as a mentor and advocate for young women to enter and stay in the tech industry. Much of my career was spent putting on a front to please other people, and now I come to work every day as my authentic self, and actively encourage all HP employees to bring their whole selves to work. I believe that when we engage with diverse perspectives, experiences and points of view, we all thrive and we can deliver better solutions that better serve our customers.
HRD: Do you have a life motto?
MAY: "Well-behaved women seldom make history" - (Laurel Thatcher Ulrich)
HRD: Can you offer some advice for female candidates who want to make it to the top in technology?
MAY: I think that mentorship is key in any industry, but especially in business and tech. For myself, I struggled to find female leaders, and instead found male managers and mentors that championed me and my career. My advice for anyone looking to grow, is to find someone you can look up to for mentorship and guidance, regardless of their gender, and lean on these relationships as you grow in your career.
This goes both ways too. As a leader, I have a responsibility to pay it forward and be a mentor to others in the earlier stages of their careers, especially women. Whether it be through 1:1 sessions or micro mentoring, I think that it is important to give back to the community and pass along the information that has helped me succeed over the course of my career. While there have been significant strides made for females in leadership positions in STEM fields, there is always work to be done and everyone has a role to play.
I also think it is important for women to have the courage to make your voice heard and take chances. It is not about making sure you tick all the boxes; women need to be confident about their abilities. There is always learning and growing to be done – you are never going to know everything. My advice is not to be afraid, do not let imposter syndrome hold you back from going after the role you want, you will always figure it out. Allow yourself to feel vulnerable. It does not make you any less valuable and you will not die from it. The more you tolerate feeling vulnerable, the more you can make it feel normal.
HRD: How important is HR to your company?
MAY: HR is extremely valuable to HP as it sets the tone for the rest of the organization through the hiring process, company policies, and the employee experience that it helps to foster.
Looking specifically at the hiring process, I think it is paramount to ensure diversity starts at the hiring practice. Everyone brings with them unconscious biases and those can have major impacts on the decisions we make. At HP, we offer unconscious bias training at all levels of our organization—in fact it is mandatory for all managers to complete D&I training prior to opening a requisition. Unconscious bias is a key barrier to creating an inclusive environment where a diverse workforce can thrive. We have a responsibility as humans to broaden our mind set. We acknowledge this reality, and actively put things in place to help address this, and promote a diverse and inclusive workplace, where every employee feels free to bring their authentic selves.