Cabinet official warns of downsides, including increased long-term unemployment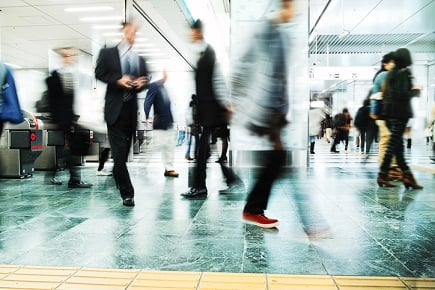 The Workers' Party (WP) has once again called for a redundancy insurance scheme for workers in between jobs, after being "encouraged" by public feedback. Non-constituency Member of Parliament (MP) Daniel Goh outlined in Parliament on Monday the scheme's three principles:
generate risk pooling to reduce financial pressure on workers made redundant
reduce insecurity and worry
complement existing programs under the "Adapt and Grow" initiative
Although redundancies declined by about 11.8% last quarter over the previous one, the government expects redundancies to "remain elevated" as some sectors continue to experience cyclical weakness and businesses restructure.
Downsides
Developed countries have implemented some forms of this scheme for years. However, Second Minister for Manpower Josephine Teo said it also comes with downsides.
According to her, the city-state should not be compared to such countries, as their unemployment rates are generally significantly higher. "Many people in these countries can see themselves having to depend on the payouts. As a result, their attitude is 'if we have to pay premiums, so be it'."
The most serious downside is that automatic insurance payouts reduce the incentive to find work. The minister cited studies in Denmark, which showed that that while many jobless persons do get a job within the payout period, many more wait until just before the benefits expire to take up available jobs.
"In other words, the jobs are there but the unemployed workers delay taking them up. This is a real pity, because the longer a person stays out of a job, the harder it is to find work. As a result, long term unemployment goes up."
Another downside is the cost of redundancy insurance said the minister. Under opposition party's proposal, a 0.1% of monthly salary will be shared equally between employers and employees. She emphasized that rates were much higher in countries with similar benefits, such as Canada (4.4%) and South Korea (2.2%).
She said a more realistic rate would be at least 1% to 2% of wages. "[T]hen we have to consider how it will raise costs for employers. That worries me, especially for SMEs."
The proposal also raises several other questions regarding employers' obligations, said the minister. "Will employers offset the premiums by paying their workers lower salaries? Will employers feel less obligation to retrain and retain, resulting in higher redundancies? Will employers be less willing to pay workers retrenchment benefits, since they have already paid the insurance premiums for redundancy?"
Initiatives already in place
Teo said employment support "is still the best way forward" to guard against unemployment. She enumerated several initiatives already in place such as:
the Career Support Programme for PMETs (professionals, managers, executives, and technicians)
the Work Trial Programme for rank and file workers
subsidies to equip workers with skills for new jobs
schemes like ComCare that provide short term-relief to Singaporeans while they are out of a job
"We have not hesitated to give generous wage support and training subsidies, but always conditional on the worker making the effort, by attending a training course, or accepting a placement opportunity. This approach has worked," said Teo.
Related stories:
Singapore Prime Minister calls for "jobs, jobs, jobs"
Government boosts financial rewards for responsible hiring