If an employee is accidentally paid too much, can you legally retrieve the surplus salary?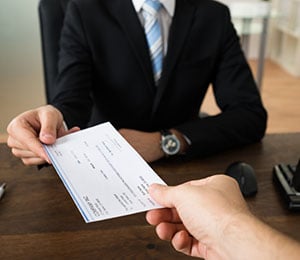 Accidental payments can occur in a variety of ways from mistakes in the payroll department to incorrectly-filled employee forms. In these situations, are you legally allowed to ask for that money back in the future?
According to Caroline Berube, managing partner of HJM Asia Law, employers can indeed recover these surplus wages provided that the right precautions have been taken.
"Normally, we will advise our client to include a clause in their employment contract to deal with this matter," she said.
This clause, Berube added, should be written out in a similar manner to the following:
"If at any time money is owed and payable by you to the Company, it is agreed that the Company may deduct the sums from time to time owed by you to the Company from any payment due to you from the Company, howsoever arising."
This clause allows employers to deduct the excess amounts from the employee's paycheque over time, removing the need to negotiate or arrange for a monetary transfer from the worker's end.
In order to eliminate any legal risks when retrieving these overpaid funds, it is also vital that the employee's wage composition is clearly set out and that the firm maintains a full bank statement record for each staff member, she said.
Related stories:
$350k in unpaid wages sought from media firm
When can you legally give someone a pay cut?
Why pay transparency is good for business