This new training and mentorship initiative will target PMETs in the logistics industry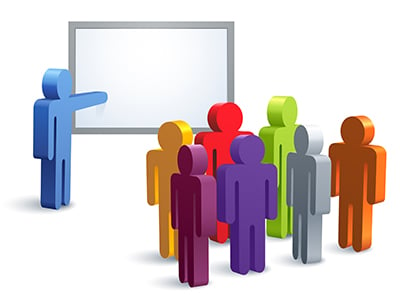 A new program designed to bring more professionals into the logistics industry was launched today (29 June).
Called the Logistics Professional Conversion Programme (PCP), it will be developed by the
Supply Chain and Logistics Academy
(SCALA) and the
Singapore Workforce Development Agency
(WDA).
It will offer 150 spots for professionals, managers, executives and technicians (PMETs) seeking to fill two job roles: logistics officer and logistics executive.
The program will commence next month and is expected to run for two years.
Minister for Manpower,
Lim Swee Say
, spoke at the launch today, saying that the logistics industry employed more than 200,000 people in Singapore.
Emerging roles such as vertical specialists, innovation & process improvement, and logistics solutions & program management have been identified in this growing sector, he added.
"To do well, logistics companies need to leverage technology and people to deliver everything cheaper, better and faster, every time and for everyone."
The Logistics PCP aims to give PMETs the necessary skillsets for their new roles. It is designed for those just entering the industry with at least one year of work experience or mid-career switchers interested in joining the sector.
To be eligible, applicants will need to be nominated by a firm participating in the program. Ten companies have already signed up including
DHL Express
,
YCH Group
and
Yang Kee Logistics
.
While participating in this year-long program, each individual will undertake 18 days of classes, on-the-job training and a 12-day mentorship program.
This is a ground-breaking course as it is the first PCP to include a mentoring/coaching feature.
On completion, participants will be given an Advanced Certificate in Supply Chain Operations Management from SCALA as well as a Singapore Workforce Skills Qualifications Statement of Attainment from the WDA.
To assist firms with the cost of hiring PMETs, the program offers a training allowance to all sponsor companies – salary support of 70% of the participant's salary or $2,000 whichever is higher.
For Singaporean citizens aged 40 years or above, enhanced salary support of 90% will be provided. This will be capped at $4,000 per month.
Finally, the program also includes cost fee subsidies of up to 70% with SMEs able to utilise enhanced training support of 90% or $50 per hour (whichever is higher).
Firms which sign up need to commit to one year in the program and ensure all mentors and instructors have completed the Train the Mentor (TTM) course at SCALA.
Related stories:
New SkillsFuture grant unveiled
WDA to revitalise engineering in ailing manufacturing sector
More firms benefiting from Earn and Learn program