New figures from the Ministry of Manpower have been unveiled showing the state of Singapore's economy during the first half of 2015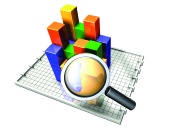 The Ministry of Manpower (MOM) has released the latest labour market figures showing drops in productivity and employment in a relatively weak economy.
In the first half (1H) of 2015, total employment actually contracted by 1,000 workers, a decline from the growth of 52,200 in 1H 2014. This means year-on-year growth was only 2.1%, down from a year ago when it was 3.8%.
Tighter foreign worker laws still seem to be having an effect with foreign employment continuing on a downward trajectory. Only 8,000 new workers (excluding foreign domestic workers) were hired in the 1H 2015. This is the lowest it has been since 2009.
As for the local workforce, employment declined by 1,000 in 1H 2015. MOM stated this was due to the exit of young casual workers (under 25 years old) from the workforce after a dramatic increase in these workers occurred during the second half (2H) of 2014.
Productivity fell once more with a decrease of 0.5% year-on-year in 1H 2015. This follows a decline of 0.4% and 1.2% in 1H and 2H 2014 respectively. This drop included the manufacturing and construction sectors which saw productivity drops of 2.0% and 0.1% respectively.
Certain industries actually boosted productivity however with both the services and finance & insurance sectors recording growth of 3.2%. Wholesale & retail trade also bounced back with an increase in productivity of 2.5%.
In contrast, productivity in accommodation & food services declined by 3.7%, business services by 2.8% and transportation & services by 2.5%.
The
Ministry of Trade and Industry
(MTI) expects labour demand for the rest of 2015 to remain firm. Labour supply will remain tight with effects being felt in industries such as retail trade, food & beverage services and accommodation. It is predicted that this will place an upward pressure on wage increases.
Finally, MTI forecasts that overall productivity growth will remain stable for the rest of the year however industries such as finance & insurance and wholesale trade may see some slight increases considering they have been performing well up till now.
MOM says it will continue with its recently announced moves to tighten foreign workforce growth and urged businesses to focus on strengthen their Singaporean core by making investments to develop employees and reward high performers based on their skills and corporate contributions.
Related stories:
Mixed bag for Q2 employment statistics
Government releases new foreign worker growth figures
Slow employment growth "not unexpected" – Manpower Minister