This coincides with tighter migrant labour policies in the US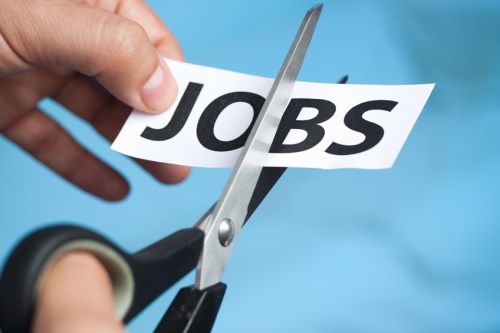 Wipro – India's third largest software services firm – is said to have let go of at least 600 employees as part of its annual "performance appraisal."
The company said it undertakes the appraisal on a regular basis to align its workforce with business objectives, strategic priorities of the company, and client requirements,
The Hans India
reported. It had some 127,000 employees at the end of December last year.
"The performance appraisal may also lead to the separation of some employees from the company and these numbers vary from year to year," it said as quoted by
The Hans India.
Its performance evaluation process includes mentoring, re-training and upskilling of employees. The company is scheduled to report its fourth quarter and full-year numbers on April 25, according to the newspaper.
The move comes as Indian IT firms come to grips with tighter migrant labour policies in the US, Australia, and Singapore. People from India receive more H-1B visas in the US than any other nationality.
Computer programmers made up some 12% of all H-1B applications certified by the US Department of Labor in 2015, Bloomberg reported. The biggest recipients of the visas are outsourcing companies, including India's Tata, Wipro, and Infosys.
US President Donald Trump has ordered a review of the of the H-1B visa programme. "Right now, H-1B visas are awarded in a totally random lottery and that's wrong," said Trump last Tuesday. "Instead, they should be given to the most skilled and highest paid" and should "never, ever be used to replace Americans."
Related stories:
Singapore ranks among top global relocation destinations
Which Asian country has the widest salary gap?