CEOs are urging unity at work following Trump's surprise victory in the US presidential elections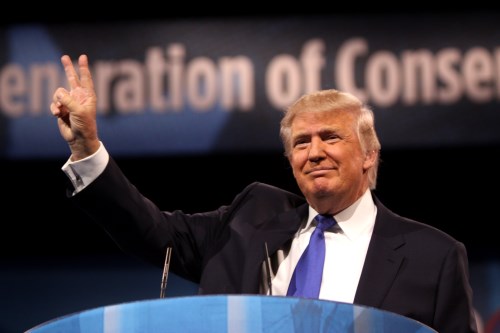 CEOs and managers of businesses large and small across the US said they were giving employees time to recover from 'a tense and distracting' elections while trying to steer their attention back to work.
Bosses across the nation were sending out internal memos and videos preaching unity, and holding team meetings to help employees move on, said the report by The Wall Street Journal.
HR outsourcing firm Group Management Service's president Mike Kahoe said that a majority of his firm's employees were Trump supporters yet the mood in the office remained restrained.
"They're not doing obnoxious high-fives," he said.
He added that Clinton supporters were taking "some time to wipe their tears away".
He also said that they had lost some clients as most companies were shying away from making deals following the uncertainty of the elections and expects the trend to continue until a week after the elections.
Meanwhile, CEOs from Starbucks, Target Corp., and J.P Morgan Chase sent out memos to their employees acknowledging their frustrations and urging them to be kind and compassionate to one another.
"Breathe in, breathe out," was Target's message to their employees urging them to relax while also giving them links to adult coloring pages, yoga moves, and meditation guides.
"You want the emotions to dissipate a little. Workers should avoid passionate conversations in the immediate aftermath of the election," said Deepak Malhotra, a professor of negotiation and conflict resolution at Harvard Business School.
"You want people to go back to a normal routine," he added.
Related stories:
Trump's sexist comments would get most CEOs ousted, say executives
Leadership lessons from the US presidential race
Trump dropped by NBC after 'drugs, crime, rapists' comment