Supervisors who fake their emotions are statistically more likely to be abusive to their subordinates, according to one study.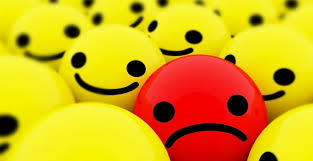 Supervisors who fake their emotions and give "service with a smile" are more likely to be abusive to their subordinates, at least according to one study by the University of Singapore (NUS).
The study was conducted by Dr Sam Yam, assistant professor of management and organisation at the NUS Business School. It involved surveying 148 employees and their supervisors working in customer service and sales.
The results showed that "surface acting" such as faking a good mood or hiding anger in front of customers led to supervisors being 1.34 times more likely to be abusive to staff.
Dr Yam suggested these actions deprived supervisors of the right mental resources to rein in and stop any potentially abusive behaviour.
In the study, supervisors responded to statements such as "I faked a good mood in front of customers" or "I feel like my willpower is gone". Staff were also asked to rate their supervisors' behaviour.
"Our findings are significant because they open the door to more intervention options," Dr Yam told
The Straits Times
. "For instance, service organisations might want to reconsider how they encourage their staff to provide good service."
"While forcing employees to smile and suppress other emotions might help a company's image, such practices also risk compromising supervisor-staff relationships in the long run," he said.
The researched suggested potential abuse could be reduced by replenishing supervisors' mental resources, Dr Yam said.
"For instance, organisations can help employees regain their self-control resources by encouraging them to take short breaks at work. Likewise, self-affirmation training can enable individuals to replenish depleted resources."
Related stories:
Nine-to-five days a form of 'torture', claims research
Humiliated staff forced to crawl in public
IT manager guilty of viral video worker abuse