The bank is the latest financial institution to announce additional parental leave for employees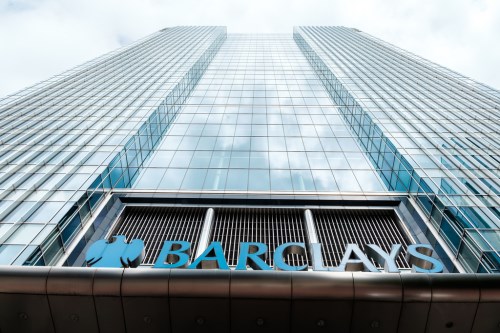 Barclays has said it will offer more paid parental leave for staff in the US, increasing this from one week to six. This follows a trend by other big Wall Street banks that are bringing in better benefit packages for employees with children.
According to a statement seen by
Bloomberg
, the extended leave will be offered following a child's birth, adoption or foster-care placement. This leave can be taken in two segments within a year.
Additionally, primary caregivers will also be able to split their 16 weeks of leave into two portions instead of having to take it all at once.
"We recognise the importance of our people in the continued success of Barclays, and these enhancements support our culture of building a flexible work environment," Joe McGrath, CEO of Barclays in the Americas, said.
The updated policies will apply to investment bankers and Barclaycard credit card employees in the region.
Furthermore, staff called up for military service will be eligible to receive their full Barclays pay minus the military offset for a period of five years.
Barclays is the latest Wall Street bank to offer more generous benefits to its staff. In June last year, Goldman Sachs increased paid parental leave for non-primary caregivers from two weeks to four. This is in addition to the 16 weeks of paid maternity leave already offered.
"As part of the firm's ongoing commitment to working families, we are pleased to announce a global enhancement to our existing two-week parenting leave policy for non-primary caregivers," Goldman Sachs said in a statement
In January this year, JPMorgan announced it would increase paid parental leave for primary caregivers in the US from 12 to 16 weeks.
"We wanted to be known as a company where health is really part of our overall culture," JPMorgan's head of HR, John Donnelly, told
Business Insider
.
"A lot of people in our demographic are having children, and this is something that just helps support them at these critical moments that take place in life."
Finally in March this year, Bank of America also said it would extend its fully paid maternity, paternity and adoption leave for US workers from 12 to 16 weeks, effective from 4 April. Staff can also benefit from an additional 10 weeks of unpaid leave.
"Supporting the needs of our employees is one of the most important things we do, especially during significant moments in their lives like having or adopting a child," the bank's global HR executive Sheri Bronstein told
Business Insider
.
Related stories:
Employers to be reimbursed for extended paternity leave
Experts call for new incentives on flexible work, parental leave
Major paternity leave plans from Mark Zuckerberg