New research finds recruiting and retaining employees is one of the biggest risk factors for insurance firms in Singapore.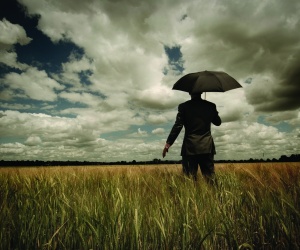 Sourcing human talent is among the top three risk factors for the Singapore insurance industry according to a new report,
Insurance Banana Skins 2015
, written by the Centre for the Study of Financial Innovation (CSFI) in collaboration with PwC. The paper collates information from over 800 insurance specialists from across the globe asking them to rank 25 different risks within their national marketplaces.
When asked about the possibility of firms being unable to attract or retain talent in the present economic environment, APAC insurers felt that this was very likely. In fact, human talent was ranked as the fourth largest risk within the region. In Singapore, where the insurance industry employs some 33,300 people, this factor was rated even higher with human talent reaching second place behind regulatory issues.
The report delved into why attracting and retaining staff was seen as such as risky area and listed three possible causes:
Technological change with regards to distribution channels is thought to have a knock-down effect on the industry's ability to effectively recruit and retain employees.
The insurance industry is generally seen as "banking's unsexy cousin" making it difficult to attract young people into vacant positions.
Local issues with recruitment regulations in Singapore could "potentially (strangle) perfectly good and sound insurers from conducting good and sound business".
Sourcing human talent was only a major risk factor within the APAC and African insurance industries with regional ratings much higher than the global average. Worldwide, human talent fell into 19th spot while in Europe it received 22nd place out of 25.
Related Stories:
Lean headcounts on the cards for S'pore companies
Is this the most innovative employee poaching technique ever?
Video interviews: the new era of recruitment