With tighter economic conditions, Singapore's major banks have had to make some tough recruiting decisions. Here's the low down on what's been happening so far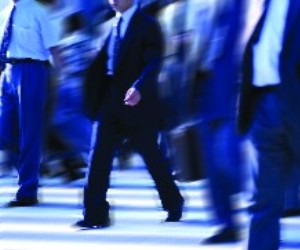 Singaporean banks are restricting their hiring processes in reaction to the tighter economic environment with increased cost-cutting measures resulting in less demand for certain roles including investment bankers and traders.
Local recruiters say that senior level and front-office roles are at greater risk with banks seeking new ways to reign in their surplus headcount.
"Banks are taking a conservative approach to staffing, with most recruitment focused on replacement hiring rather than adding headcount," Lynne Roeder, managing director of
Hays
Singapore, told
TODAY
.
"At this juncture, most banks would maintain headcount rather than reduce it … With the year-end results announcements not far away, banks will be cautious about the impression they are portraying to the public."
While this conservative attitude may offer the more aggressive banks a chance to attract the best candidates in the market, most are now very cost-conscious and will be very cautious with their recruitment.
Roeder noted that there was still a talent shortage in revenue-generating jobs as well as roles relating to regulation, risk-assessment, compliance, etc.
"Even companies that are cutting costs would prioritise hires for these job functions," she noted.
The added level of caution comes after a number of global banks announced major layoffs this year.
In June, HSBC made the decision to cut 50,000 jobs (about 20% of its workforce) as part of a global overhaul.
In January,
Standard Chartered Bank
said it would cut almost 4,000 consumer banking jobs worldwide as it exits the global institutional cash equities, equity research and equities capital market sectors. The bank also announced earlier in September that it was getting rid of up to 250 managing directors across the globe.
Within Singapore, CIMB Group has planned to cut about 15 positions, Goldman Sachs Group is allegedly reducing its investment banking team by about 30%, the Royal Bank of Scotland is axing a number of jobs, and Macquarie Group may be eliminating almost 90 jobs.
"To cope with the hiring freeze, several global banks are turning to contingent workforce for continuity in covering the workload. We see this trend particularly in areas of system migration projects (time-critical) and risk and compliance," said Foo See Yang, acting country general manager of Kelly Services Singapore, told
TODAY
.
There is also an increasing trend in hiring fixed-term contractors, Foo said, with banks looking to reap the rewards of a flexible workforce amid uncertain economic conditions.
Related stories:
Retrenchment masterclass: What HRDs need to know
Labour market remains tight
HR survival guide: handling redundancies