With Singapore becoming more expensive, what can HR do to reduce any knock-on effects for employees?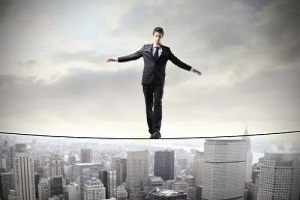 Singapore is now the 18th most expensive city for expatriates, rising 13 places over the past five years. These results – from ECA International's
Cost of Living
survey – show that employers have to adapt in order to properly managing incoming and outgoing staff.
Lee Quane, the firm's regional director for Asia said that this increased ranking would likely have an impact on firms when deciding on the right mobility strategy.
While the choice of where to send internationally mobile staff is never decided entirely by cost, some firms would benefit from the comparatively lower cost of living when sending staff overseas, he said.
"The appreciation of the Singapore dollar over the past five years against some major currencies, like the Australian dollar, is a significant reason for its rise in the Asia-Pacific rankings," Quane said.
"This means that for many Australian companies, the cost of maintaining their assignees' purchasing power while posted in Singapore has increased."
However, when compared to other currencies such as the US dollar – to which the Singaporean dollar has weakened – this can mean it is now cheaper to bring staff into Singapore from the US, he added.
Of course, offering a cost of living allowance adjusted to inflation and exchange rate movements between the employee's home and host country is always essential, Quane said.
"To ensure that an employee's spending power is maintained when they are sent on international assignment, HR departments will need to ensure that the cost of living allowance takes these factors into consideration as part of the employee's pay package otherwise their staff will risk losing out."
Regardless of whether HR is sending employees overseas or bringing them into Singapore, staff need to be no worse off after the move, Quane said.
"If you send an employee to a more expensive location, you need to provide a cost of living adjustment in order to ensure they can still afford to buy the same goods and services that they would have bought at home."
Related stories:
Three crucial pay considerations for overseas assignments
Danger money: How much is enough?
Avoiding legal risks when sending staff abroad