Instead of being overwhelmed by dozens of metrics when improving your corporate L&D strategies, one industry expert recommends looking at only three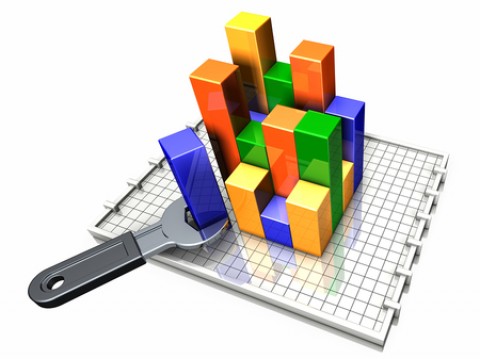 "Sometimes you have an operational function like learning and organisational development that focuses so much on metrics, metrics, metrics. You're not doing anything else because you don't have time to do other things. You're analysing to death really."
James Siew, regional consulting director at Cegos Asia Pacific, talked to
HRD
about "analysis paralysis" and what HR could do to get the best data without being overwhelmed with information.
"If you have 20 metrics and only three or four are related to people managers, that means the L&D function is busy generating statistics for 15 or 16 metrics on a monthly or quarterly basis. Is that value-adding time? I don't think so."
Siew recommended focusing on three key metrics to increase accountability in the organisation.
Number of training hours per employee per year
Although this is the standard metric used by Singaporean businesses – with best practice allocating about 40 hours per employee per year – Siew says this metric alone isn't the best way to analyse a company's L&D needs.
"My experience is that that's not necessarily the best for one simple reason: you're not just clocking for activity," he said. "If you go on a basis of an average of forty hours per person, what you want to be able to assess is based on the individual and how much of their training has been completed."
Utilisation of individual employee development plans
Siew recommended using this metric since different staff will have different training needs. For instance, he said a CEO may only need a few training days each year while an engineer will need a lot more.
"If I'm a senior manager maybe I only need one or two days per year and if I go for a two day workshop that's it, I'm 100% done," he said. "It cannot be that I'm a CEO and I have to have the same number of training hours as everybody else. In reality, I don't but whatever is in my plan, I utilise. I think that's more important."
This focus would average out anyway, Siew added, linking utilisation of individual employee development plans back to the number of training hours per employee per year.
Percentage of people in the team with an individual development plan
Lastly, Siew recommended making sure each person on a team had an individual development plan.
"That puts accountability on the people manager to not only utilise these plans but also to ensure that everyone on the team has one. So that will feed into the overall."
The combination of these three metrics actually improves accountability for all parties, Siew said, including the organisation providing the training, the people manager and of course the individual owning their development.
Linking these to the performance management process produces meaningful metrics that are within the people manager's or business leader's set of KPIs on the performance appraisal form.
"I think if these metrics are developed with the aim of accountability in mind, you don't need 50 KPIs which is, frankly speaking, overkill," he added.
Related stories:
Impact the C-Suite with your HR analytics
Which HR metrics are most attractive to investors?
Four steps to maximise the value of HR analytics