One high-profile author has come under fire after arguing in favour of paid leave for employees who don't have kids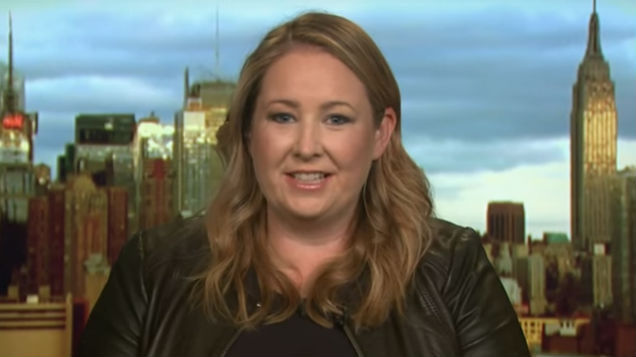 A high-profile author has come under fire this week for arguing in favour of paid leave specifically for employees without any children.
Meghann Foye is the author of Meternity – a novel about a woman who fakes a pregnancy to take some much-needed time off – but while premise may seem far-fetched at best, Foye has actually told the media that her main protagonist has a point.
"The more I thought about it, the more I came to believe in the value of a 'meternity' leave," she told the New York Post.
"To me, [it's] a sabbatical-like break that allows women and, to a lesser degree, men to shift their focus to the part of their lives that doesn't revolve around their jobs,' she explained.
The 38-year-old went on to claim that women who go on maternity leave have the chance to let their personal lives "take centre stage" – an "opportunity" she admitted made her jealous.
"It seemed that parenthood was the only path that provided a modicum of flexibility," she argued, adding that women without children miss out on this "socially mandated time and space for self-reflection."
She also argued that taking time off – whether for meternity or maternity – could actually lead to women developing more skills.
"Bottom line: Women are bad at putting ourselves first," she said. "But when you have a child, you learn how to self-advocate, to put the needs of your family first. A well-crafted 'meternity' can give you the same skills – and taking one shouldn't disqualify you from taking maternity leave later."
Unsurprisingly, Foye's comments have caused a major backlash across multiple media channels – one UK interviewer acknowledged the importance of work-life balance for all employees but slammed the wording as careless.
"The problem is you've compared [time off for non-parents] to the same as maternity leave – you've put those two things in the same thing and that's quite dangerous," she told Foye.
"It's a dangerous word to use," she added. "I think it's a slightly irresponsible thing to do."
Twitter users were also quick to condemn the proposal with many attempting to enlighten Foye on what maternity leave was really like.
@megfoye I don't think you understand what happens on maternity/paternity leave. There's no "me" time involved. Even less so for moms.

— John (@JohnsDeepTweets) April 28, 2016
.@megfoye @nypost I know exactly zero women doing "self-reflection" on maternity leave. We're too exhausted to even take a shower.

— Lauren Jacobs (@laurenrjacobs) April 29, 2016
.@megfoye @nypost I know exactly zero women doing "self-reflection" on maternity leave. We're too exhausted to even take a shower.

— Lauren Jacobs (@laurenrjacobs) April 29, 2016
Related stories: