As Singapore's cost of living is more expensive than anywhere else on Earth, what can employers do to soften the deal when bringing staff from overseas?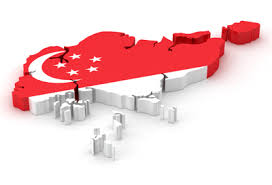 Singapore has once again been ranked as the world's most expensive city, retaining its top spot in The Economist Intelligence Unit's (EIU's)
Worldwide Cost of Living Survey
for 2016.
Comparing 400 prices of over 160 products and services worldwide, the survey found that Singapore was at least 17% more expensive than every other Asian city except Hong Kong.
This poses some difficulties for businesses seeking the best foreign staff thanks to the higher cost of living that expats typically encounter here.
HRD
talked to Simon Baptist, chief economist at the EIU, about what employers can do to attract the best candidates in this environment.
"Salaries for the categories of staff to whom our survey is relevant tend to be higher in Singapore than in other places," he said. "So the affordability of Singapore relative to salaries is better than its ranking suggests."
He went on to say that employers could actually use the survey as a useful tool to adjust staff salaries for those moving to a different country.
"The EIU's World Cost of Living service is designed specifically for this purpose," he said. "Companies can use it to construct specific indices relevant to their staff to allow compensation to be calibrated across cities."
However, salaries aren't the only reason why "the world's most expensive city" can still be attractive, Baptist noted.
"Foreign staff are interested in moving where there are good career opportunities," he added. However, cutbacks in industries such as trade and energy may act as a deterrent to those wishing to relocate here.
Overall, employers should be focused on more than just cost of living when hiring staff from overseas, he said.
"Quality of life is about more than just prices. For instance, cars are expensive in Singapore but that means congestion is low. That higher quality of life attracts people here."
According to the EIU survey, the five most expensive cities in Asia are listed as follows:
| | | | |
| --- | --- | --- | --- |
| Country | City | Index | Rank |
| Singapore | Singapore | 116 | 1 |
| Hong Kong | Hong Kong | 114 | 2 |
| South Korea | Seoul | 99 | 8 |
| Japan | Tokyo | 97 | 11 |
| China | Shanghai | 97 | 11 |
The Index is calculated with 100 equalling the cost of living in New York City. With an index of 116, Singapore is 16% more expensive than New York City while Seoul's index of 99 means it is one per cent cheaper.
Related stories:
Expat wages in Singapore well above global average
How can HR help foreign execs in expensive Singapore?
Revealed: the most expensive cities for expats