Companies are being urged to rethink their policies to properly manage an increasing millennial workforce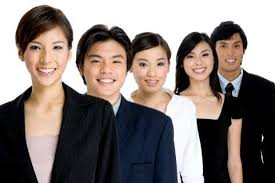 Employers need to rethink their policies across the board to attract, engage and retain millennials, according to
Linda Teo
, country manager at
ManpowerGroup Singapore
.
Teo said this is more important as we move toward 2020 where it is estimated that the proportion of millennials in the workforce will have significantly increased.
The latest study done by ManpowerGroup,
Millennial Careers: 2020 Vision
, showed that millennial workers, globally, value flexibility and work-life harmony.
"Millennials are big on flexibility and work-life harmony – in terms of taking career breaks or flexible work arrangements, without compromising on productivity, employers should be clear on what extent of these flexibilities they can offer as a norm."
Further evidence of this is the fact that while Singaporean millennials believe they work more than the standard 40 hours a week, only 14% of those surveyed believe that they will 'expect to work until they die'; most expect to retire between the ages of 65 to 69.
Skills development
Teo also said that they put great value in learning and varied careers that progress more quickly with 93% of those surveyed saying that they see skills development as an important part of their future careers.
"Employers need to engineer fresh ways for millennials to gain new skills or advance; for example, granting progression by allowing work on different projects with different teams to build experience and networks across the organisation without a promotion," she said.
She added that it "will satisfy their appetite for new opportunities without having to look for greener pastures elsewhere."
But millennials are traditionalists at their core, she said, and just like other generations before them, the biggest factor that would make them stay with their employer is a pay increase or bonus.
She listed down "money, with promotion opportunities, holiday time off" as the top three things that Singaporean millennials are looking for in an ideal employer.
"Investing in training on and off the job is a sure way for employers to make themselves more attractive to work with," said Teo.
She further advised employers that they should maintain frequent face-to-face interactions.
"Use these interactions to connect how their work today will enhance their career prospects and longer term employability," she said.
"It takes two hands to clap. Once millennials see what's in it for them long-term they'll be at least as committed and productive as other workers before them."
Related stories:
Hilton's HR on how to keep your millennials happy
Is job-hopping still a no-no?
KPMG shortens its graduate recruitment process to suit millennials