The Government seeks to help workers adapt to structural shifts in the economy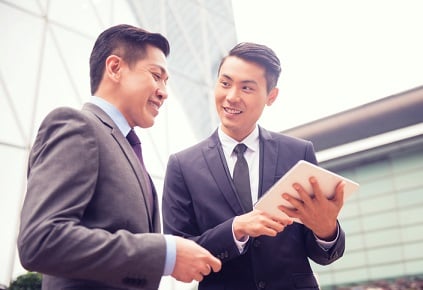 The Government will introduce an "Attach and Train" initiative for sectors that have good growth prospects, but where companies may not be ready to hire yet, Finance Minister
Heng Swee Keat
announced on Tuesday. "Instead, industry partners can send participants for training and work attachments."
To facilitate more career conversions under the Professional Conversion Programme,
Workforce Singapore
(WSG) will work with industry partners to reskill jobseekers to take on new careers ahead of employment under the initiative, the
Ministry of Finance
said.
WSG is a statutory board under the MOM. It is tasked with overseeing the transformation of the local workforce and industry to meet ongoing economic challenges.
The government also plans to enhance the "Reskilling for Jobs – Work Trial Programme (Work Trial)."
"Work Trial helps Rank-and-File job seekers and prospective employers to assess job fit through a short term work stint. WSG will enhance the programme to provide for a longer trial period, especially for long-term unemployed and persons with disabilities who may need more time to assimilate in their new jobs."
Additional retention incentive and wage support will also be extended to those unemployed for more than 12 months to encourage hiring of these individuals, the Ministry of Finance added.
The Ministry of Manpower (MOM) will disclose further details of the new initiative on a later date.
The new initiative is part of efforts to enhance the "Adapt and Grow" program launched by the MOM last year, top help workers looking to take on new jobs.
"We will increase wage and training support provided under the Career Support Programme, the Professional Conversion Programme, and the Work Trial Programme," Heng said.
He also announced the government's commitment of an additional sum of up to $26m a year from the Lifelong Learning Endowment Fund and the Skills Development Fund to support these initiatives.
Related stories:
Singapore Prison Service lauds employers for hiring ex-convicts

CFE report recommends modular courses to reskill workers