Recent international cases have shone a spotlight on the issue of independent contractors' rights. What are the laws in Singapore?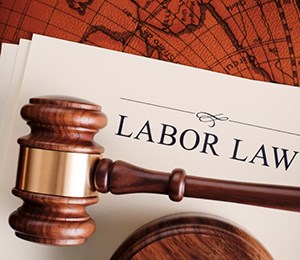 The issue of the rights of independent contractors versus employees is particularly topical right now - there has been a slew of international litigation on the topic, ranging from action against taxi-app firm Uber to wrestling entertainment behemoth WWE.

So what is the legal framework in Singapore for both defining a contractor and treating them accordingly?
"Generally, whether a person providing a service to another is entitled to employee benefits under Singapore law will depend on whether he is an employee or an independent contractor," Pradeep Kumar Singh, Partner, and Michelle Chan, Associate, Colin Ng & Partners LLP, told HRD.
Singapore law imposes various obligations and duties in relation to an employer-employee relationship, the pair explained.
These include the requirement to make Central Provident Fund contributions for employees who are Singapore citizens or permanent residents, and the requirement to comply with the Singapore Employment Act and Work Injury Compensation Act, Singh and Chan said.
However, these requirements do not generally apply to independent contractors.
For example, while an employee may be entitled to annual leave and medical leave benefits under the Employment Act, an independent contractor would not have such entitlements, the pair told HRD.
Explaining the definition of an independent contractor, Gloria James-Civetta, managing partner, Gloria James-Civetta & Co told HRD: "In Singapore, 'contractors' are defined as independent persons or companies who are engaged for their services - considered a contract 'for' service," she said.
"Contractors are not covered under the Employment Act in Singapore and the terms of their engagement will be based on the contract they enter into," she added.
But establishing whether a person is classified as an employee or an independent contractor is not always straight forward, Singh and Chan explained.
Various factors will be considered including whether the services performed by that individual are an integral part of the entity for which they are performed, the method of calculating remuneration and whether the individual is obliged to work only for that entity, as well as numerous other factors, they said.
"Such factors may carry different weight under different circumstances but none of them are conclusive on its own," they added.
Ultimately, all parties should ensure that their arrangements are clearly understood on both sides.
"It would be prudent for companies, employees and independent contractors to ensure that their contract and work arrangements properly document and accord to the desired relationship that parties would like to have," Singh and Chan advised.