What are the tell-tale signs to look out for and is there any way to turn around a disengaged employee?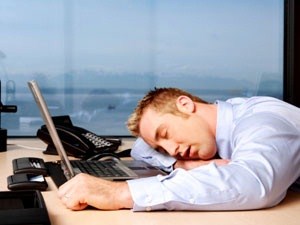 A 'comfortably miserable' employee: someone who has lost interest and enthusiasm in their work, but continues to stay on in their role.
"Devoid of passion and motivation, they clock in merely to go through the motions at work," according to Josh Border, associate director for sales, marketing & communications, hr & business support, Randstad Singapore.
An employee who is suffering from this is unlikely to exceed expectations on the job, and may lack the ability to provide inspirational leadership to others.
So what can HR do to identify these employees and combat the problem?
"The key to managing this is to have a transparent and fluid cross-functional process between operations and HR," Border told
HRD
.
It is vital that the employee's direct manager picks up on the signs – such as increasing sick or annual leave, arriving and leaving on the dot in terms of working hours, and displaying general signs of low productivity and lack of interest – and flags these to HR.
However, HR must also be vigilant, according to Border: "There are processes that HR can put in place [such as] regular spot checks throughout each year to ensure they pick up on the tell-tale signs if a direct manager is stretched or perhaps misses the signs themselves."
"This may involve cross-checks within the HR function itself, such as having a red-flag system within payroll when there are abnormalities in certain types of leave."
Once identified, what steps should be taken to address the problem of a 'comfortably miserable' employee?
"When a manager picks up on the signs mentioned above, it becomes crucial for them to speak with the employee to really understand the fit misalignment that has resulted in them becoming disengaged. It depends on the situation as to whether HR is involved in the initial discussion," Border said.
Where HR must step in to support, he said, is when the employee needs to talk about the relationship with wider management.
"Whatever the situation, a plan must be set out by the immediate manager, company management and HR to ensure an amicable solution for all parties. Most importantly, the progress must be tracked and followed up to ensure success."
Related stories:
Is staff engagement really linked to loyalty?
Employee experience: Passing fad or here to stay?
A beautiful epiphany: Corporate culture in a new light