One executive coach says companies need to encourage a new attitude towards attending meetings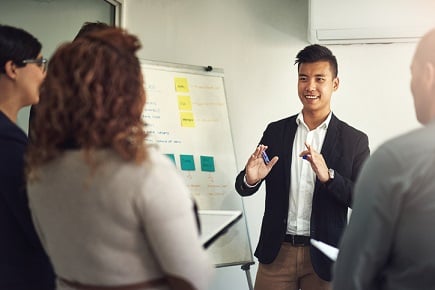 A top executive coach says employers should be encouraging a new attitude towards meetings, where only essential team members attend and everyone feels free to leave if they're not needed.
"We've gotten to the point where we feel like we have to invite everyone to a meeting and everyone feels like they have to say yes," says Cameron Herold, founder of COO Alliance.
"Instead, it should be a badge of honour for someone to say they have a more important project to be working on and their time is better spent elsewhere," he continues.
Herold, who is known internationally as the CEO Whisperer, says it has to become standard practice for meetings to be carefully planned with only key employees in attendance.
"It absolutely has to become a cultural norm," he tells HRD. "It's just a waste of everybody's time if someone shows up and sits in a room without participating when they could be getting on with something else."
For those who are running a meeting, Herold says they should ensure every attendee knows in advance exactly why they're there, what's on the agenda, what the outcomes will be and how long it will all take.
"That keeps everyone very productive, they know why they're showing up and they should also get the option to opt out if they feel like they can't add anything," he says. "There's no reason to keep over-inviting everybody to meetings."
Herold also says employers should consider training their workforce on how to run effective meetings and how to participate properly.
"People complain about meetings but that's because they don't know how to run them and they don't know how to make the most of them," says Herold.
"Just giving your employees the basic skills on how to attend meetings, how to participate, how to read meetings and how to run them effectively is a great starting point."
Related stories:
Are you missing this major opportunity?
How to survive when you hate networking