There's a lot of secretive stuff going on at Apple Park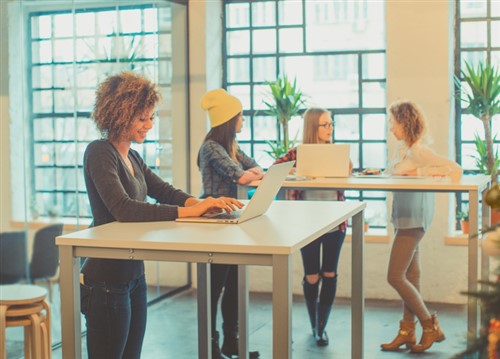 Employees at the new Apple HQ will undoubtedly have their hands full with all the latest tech trends and futuristic perks.
But in a recent announcement in a Bloomberg interview, CEO Tim Cook revealed that they're going back to basics with one staff perk designed to beat "the new cancer".
"We have given all of our employees, 100%, standing desks. If you can stand for a while, then sit, and so on and so forth, it's much better for your lifestyle," he said.
He also alleged that doctors had hailed sitting down at work all day as "the new cancer" – one which he wants to help eradicate.
Speaking at the 2015 Goldman Sachs conference, he added: "We have a lot of people using the Apple Watch at Apple, and 10 minutes before the hour, suddenly they all get up and move. It took a little to get used to, but it's great."
The majority of what's going on inside the super-secretive Apple Park is kept tightly under wraps.
"The problem with opening up the main facility for tours is we have so much confidential stuff around," Cook said. "It's sort of the bane of my existence to hold things confidential now."
Jony Ive, Apple's head designer, explained that the park wasn't a public matter and questioned why people were so keen to see inside.