A new APAC-wide study has shed light on which corporations are seen as the most attractive amongst business, engineering and IT students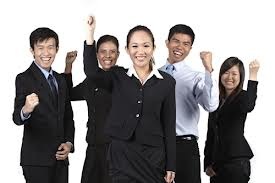 A Universum survey of over 110,000 students across the APAC region has found that Google is the top "most attractive employer" amongst business and engineering/IT students. Run from October 2014 to May 2015, the survey covered Singapore, Hong Kong, Australia, China, Japan and other countries across the Asia-Pacific. For business students, the top five most attractive employers were:
Google
PwC (PricewaterhouseCoopers)
KPMG
Apple
These rankings have shifted significantly since the last Universum survey in 2014 with PwC jumping from seventh to second spot forcing Deloitte to move down to third. KPMG also shot up and forced Apple out of its fourth place ranking.
For engineering/IT students, the top five retained the same order as last year with firms ranked as follows:
Google
Apple
Microsoft
Samsung
BMW Group
The top ten most attractive firms in both categories were multi-national corporations (MNCs). For business students, these were all international organisations. HSBC and Samsung were the most desirable Asian companies in this category gaining 13th and 14th spot respectively. Within the engineering/IT rankings, Asian firms fared much better with Samsung hitting fourth place. Sony came in at seventh place while Toyota just snuck into the top ten.
Mike Parsons, Universum's marketing director of APAC, talked about increasing levels of competition between Asian and non-Asian MNCs. "Interestingly, in home markets, it's the local Asian players who are slowly winning this war. We've observed that they're perceived by local talent to offer friendlier and more inclusive working environments, and this is often giving them the edge," he said. There was still some work to go before local MNCs could compete at a regional level, Parsons admitted, especially since few are able to reach the same levels of success within the overseas market.
A few months ago, Google also nabbed top spot amongst Singapore's most coveted employers in the Universum survey,
Singapore Top 100 IDEAL Employers
.
HRD Singapore
spoke to Cheryl Tang, Google's staffing programs lead for Southeast Asia, who explained why her workplace was seen as one of the most attractive in the region: "Working at Google provides a chance to tackle some of the most interesting, fun and challenging real world problems and to empower people and businesses. Our work culture is centred on collaboration, diversity, the exchange of ideas and a friendly environment that enable creativity and innovation to thrive."
HRD is looking to profile Singapore's best employers in the inaugural Employer of Choice survey.
<CLICK HERE>
to enter.
Related stories:
Who made the grade? Graduates cast their votes for most coveted companies
How to hire when your company isn't cool
HR targets junior college grads