Singaporean companies operating in New Zealand need to take note of tough new changes to New Zealand's employment legislation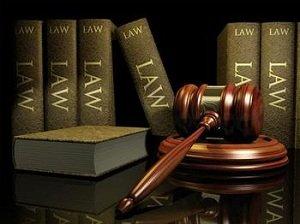 HR leaders of Singaporean companies with entities in New Zealand need to be aware of a raft of changes to the country's employment legislation to ensure they steer clear of any legal pitfalls.
A major shakeup of New Zealand's employment legislation is underway with the Employment Standards Legislation Bill encompassing reforms to employment standards, "zero hours" contracts, health and safety and maternity leave.
Key highlights of the Bill include extending paid parental leave from 16 weeks to 18 weeks, beefing up workplace safety & health practices to reduce the number of workplaces deaths and injuries, addressing "unfair employment practices", allowing shop trading on Easter Sunday, and introducing the concept of licences for workers dealing with asbestos removal as part of the Health and Safety at Work Asbestos Regulations.
The Bill was introduced last August in response to mounting concerns over enforcement of employment benefits, protections and employment standards and employers will have until April 2016 to prepare for the new changes.
Matt Harrop, an Associate with Dundas Street employment lawyers says the amendments are a "perfect opportunity" for HR departments to commence internal audits of their organisational practices to avoid future compliance issues.
"The Bill amends the key employment legislation in New Zealand, and so it is a perfect opportunity for employers and HR practitioners to carefully review existing practices to ensure that they are complying with minimum obligations," Harrop told
HRD
.
"Some employers continue to get basic matters wrong, like not providing employees with a written employment agreement, or ensuring that their holiday pay is paid appropriately," he says.
Harrop says APAC HR leaders should be aware of the major legal pitfalls encompassed in the new legislation, including the five-fold increase in penalties that can be awarded against an employer for serious breaches of minimum standards.
"While it is likely that these will only be handed down in the worst cases, these penalties are enough to sink a small business," Harrop says.
"It is said that the penalties for minor and moderate breaches will remain at current levels, but there has been a notable trend towards the Employment Relations Authority making penalty awards in the last 12 months or so," he says.
Labour Inspectors will also be able to issue infringement notices and on the spot fines of $1000 for more basic record keeping matters such as failure to provide a written employment agreement, which should be a sharp wake-up call for businesses need to get their paperwork in order.
Harrop says that under the new regime, employers will have a positive obligation to keep sufficiently detailed records to demonstrate compliance with minimum entitlements. Traditionally, employers in the hospitality industry and primary industries such as dairy and farming have come under fire for poor record keeping and will need to ensure they adhere to stringent new standards or face hefty penalties.
In its current form, the Bill will require brand new provisions to be added to employment agreements, so even well organised employers should be checking templates now, Harrop says.
"For example, restrictions on secondary employment, which are quite common in employment agreements, will have to specify a reason for the restriction," he says.
Employers with shift workers will also need to specify a notice period for the cancellation of a shift and a compensation payment in the event that notice isn't provided.
Related stories:
Three employment law changes due to impact HR in 2016
Government's top labour priorities for 2016 revealed
Singapore's labour laws: Can the government do more?