Clear protocols are easier to follow, says survey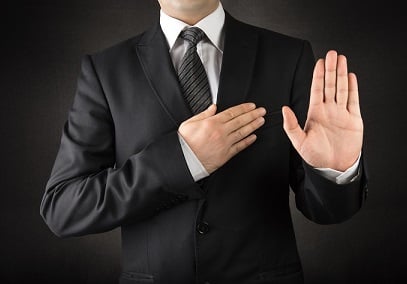 A lack of clear ethics protocols has a stronger effect on employees than many companies realise, according to a recent survey by Ernst & Young (
EY
).
About 85% of APAC employees find their employers' policies to be too complicated in terms of the language used and the length of explanations, according to the firm's APAC Fraud Survey 2017. Results were based on 1,698 employees from large businesses in 14 Asia-Pacific territories, including 105 from Singapore.
Respondents want policies to be more localised for better comprehension – almost 4 in 10 said their organization's code of conduct in its current format has little impact on how employees actually behave. "Employees are demanding absolute clarity and anything short of that impacts morale, hiring, retention and overall business performance," said Reuben Khoo, EY Asean Leader, Fraud Investigation & Dispute Services.
"Corporates need to simplify their compliance protocols to help employees to follow them. Else employee frustration with discrepancies and inconsistencies in how compliance programs are executed can create major stumbling blocks to managing effective compliance programs and bringing fraud, bribery and corruption under control," he added.
Working for an ethical firm is increasingly important for employees, with over 40% of workers in APAC stating that they would be willing to take a pay cut for the opportunity. But due to mixed messages sent by management, many employees do not feel confident enough in the protection of their anonymity to use internal whistleblowing channels to report unethical behaviour they observe, resorting instead to social media and law enforcement.
Unclear protocols also enable the easy launching of cyberattacks, especially if cybersecurity measures are not implemented.
"Companies often think of threats as external, and ignore the very real threats posed internally. The current safeguards are inadequate in repelling criminals, including rogue employees who are intent on stealing personal data, intellectual property or even a company's cash," said Khoo.
Related stories:
ILO revises declaration of principles concerning multinational enterprises
Why trust is important in the workplace