A third round of job cuts has occurred "across the board" in the bank's latest restructuring efforts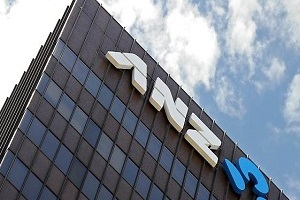 From February this year, the Australia and New Zealand Banking Group (ANZ) has cut up to 50 jobs in different departments, sources told
TODAY
.
One source who was retrenched a couple of weeks ago said that dozens of employees were laid off from the bank's wealth management, business banking and marketing units. The source was from the retail banking unit, the paper wrote.
Other employees from the bank spoke of a briefing late last week.
"There have been cuts across the board," said a relationship manager who wished to remain anonymous. "The briefing was on the merging of the private side of the bank with the entire bank and this might lead to the redundancies. The briefing was to inform us and keep us in the loop because since a few weeks ago, rumours were all over the place that our jobs were on the line."
He said that it was "business as usual" within the bank, however he would probably have to take the responsibilities of two employees due to cost-cutting measures spurred by the economic downturn.
TODAY
also talked to ANZ about the latest job cuts.
"Like our industry peers, we continually review our business to ensure our products and services align with the needs of our customers, and allocate resources to reflect the opportunities and market environment," a spokesperson said.
This is the third round of layoffs for the bank worldwide. In May, it cut 200 jobs in Melbourne, Australia while in March it closed its SME lending business and cut 100 jobs in five Asian countries including Singapore.
According to the bank's website, ANZ Singapore currently employs around 2,200 people across four branches.
Related stories:
Job cuts mostly over, says StanChart CEO
Keppel announces 2,800 workers laid off this year
Hundreds of jobs cut from oil & gas sector