After being fired over allegations she attempted to rig the currency market, one former trader is suing her old employer for wrongful dismissal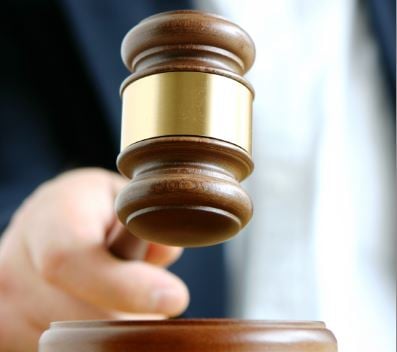 A former trader is suing Citigroup for wrongful dismissal after the company terminated her amidst allegations she colluded with a colleague to manipulate the currency market.
On the day she returned to work after a four-month long maternity leave, Tian Yuhui was told she was fired.
As well as suing for loss of income, deferred stocks and cash awards, Tian has asked for her job to be reinstated and for the adverse notifications Citigroup sent to regulators to be rescinded.
In a statement filed with the court in October, the bank said it was entitled to terminate Tian in May due to information uncovered in an internal investigation. A spokesperson from Citigroup, James Griffiths, said the bank would defend its position.
HRD
spoke to Dayne Ho, partner at Shook Lin & Bok, about how an employer could terminate a possible insider trader with minimal fallout.
He said it was possible to contractually terminate an employee under certain conditions if there was sufficient evidence they had breached the initial conditions.
"Common examples of such conditions include being investigated or prosecuted for a criminal offence as well as a material breach of the employer's internal policies."
Citigroup alleged their investigations uncovered five chats between Tian and a Japanese colleague which showed an "intention to trade with a view to affect or manipulate" the US Dollar-Japanese Yen spot price.
Tian's lawyer, Wong Siew Hong countered these claims.
"She's been unfairly dismissed without notice," he said. "She was very surprised to come back from maternity leave and be summarily dismissed."
Although the chat transcripts show Tian telling her colleague to "push the fix", she told the judge her choice of words may have been inappropriate and may have given the wrong impression.
Ho said these sorts of situations were very difficult to expose early on, especially since those who deliberately conduct insider trading will go to great lengths to hide their intentions.
"An employee who intends to carry out such activities may use various means to prevent detection, such as using nominee accounts or providing the information to a friend/contact."
A closed hearing for the case has been scheduled for 17 December.
Related stories:
Insider trading: How can HR stop this menace?
Senior exec awarded S$649k in early termination dispute
Landmark case paves the way for employers