An airline has come under fire for staff bullying and embarrassing rites of passage after shocking images were shared on social media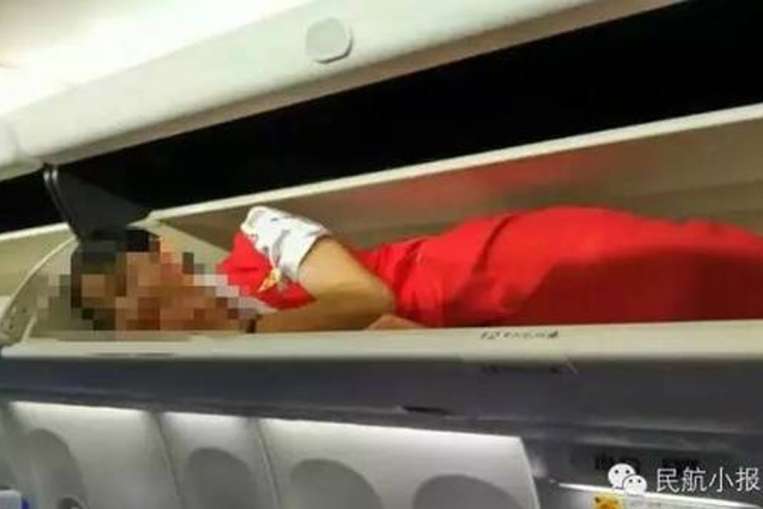 A Chinese airline has come under fire after it was revealed that new flight attendants were forced to stuff themselves into the overhead luggage lockers in a "rite of passage" by security staff.
Kunming Airlines, which is located in Yunnan Province, quickly denied any knowledge of these practices which local media reports has been going on for over four years. The company said it was unaware of the induction ritual until a social media user shared images on WeChat on Sunday night (11 October).
The post revealed that nearly all new flight attendants who had completed 30 to 50 hours of service were forced to conduct the rite of passage in order to be recognised as part of the team.
"No newbie has been exempted, except for a few who are taciturn. But they were often stigmatised as 'uncooperative' and 'cocky'," wrote the WeChat user. They added that a number of flight attendants had been upset by the practice but had not spoken up for fear of being isolated.
After the post went viral, the airline promised to conduct a full investigation and punish those responsible.
"The company attaches high importance to the incident and will prevent such things from happening again," it said in a written statement. "Such conduct is the personal behaviour of certain cabin crew and security staff, which the airline has no knowledge of and never encourages."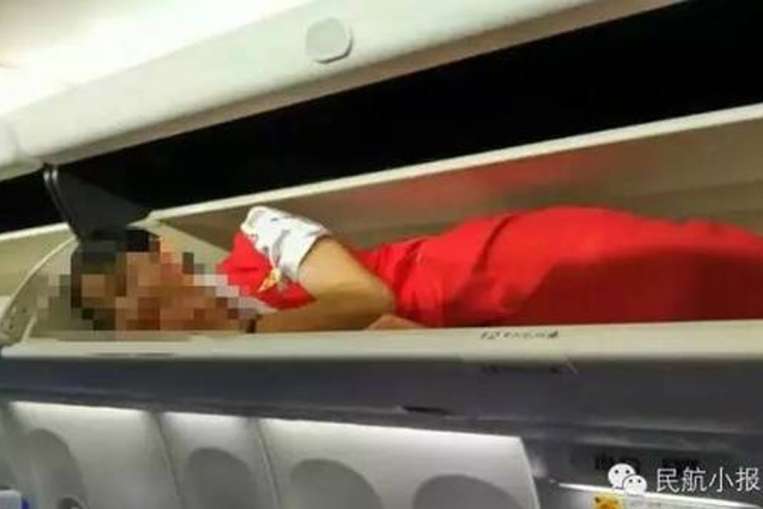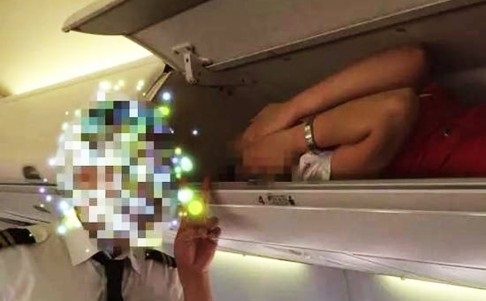 (Images from South China Morning Post)
What do you think? Do these kinds of induction rituals promote stronger team bonds or do they step over the line into staff abuse? Please let us know your views in the comments below.
Related stories:
Humiliated staff forced to crawl in public
IT manager guilty of viral video worker abuse
Singapore HR team under fire after viral shoe washing incident