The newly opened facilities expect to handle around 10,000 trainees per year and will combine comprehensive training with cutting edge equipment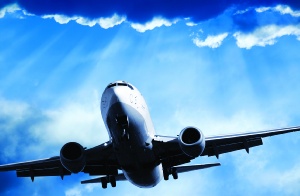 After the opening of the new Airbus Asia Training Centre (AATC) in Singapore last month,
HRD
got in touch with the company to find out more about their training programs.
The facility, which is a joint venture between Airbus and
Singapore Airlines
, is set to become the largest Airbus flight crew training centre in the world. It is expected to handle around 10,000 trainees per year.
"The training will consist of a unique combination of Airbus and Singapore Airlines expertise with highly qualified and experienced Airbus instructors who have over 10,000 flying hours," an Airbus spokesperson said.
The training programs themselves will be constantly updated with the in-service experience of more than 8,000 aircraft, they added.
The centre currently contains three full flight simulators with an extra six to be installed by 2019. An additional two simulators can be installed at a later date to meet future capacity.
Facilities will be used to offer entry level training, refresher courses, command courses, and instructor & examiner programs.
The opening of this centre aims to meet the growing demand for active flight crew in the region, according to the AATC media briefing. With the current active crew population rising from 65,000 to 170,000 in the next 20 years across the Asia-Pacific, an additional 100,000 staff will be required.
With the centre taking in 10,000 trainees per year, demand can be met in ten years in the best case scenario.
"The AATC will take in trainees from around the region," the spokesperson said. "Seventeen airlines including Singapore Airlines, Qatar Airways and Japan Airlines have chosen the centre for their flight training."
Related stories:
Government to hire 1,000 engineers
How to engineer local leaders the Bosch way
Satellite comms firm probes for S'pore STEM talent