As Singapore's public transport giants compete for candidates, one major operator is going all out to attract new staff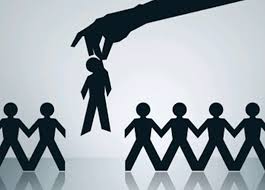 Public transport operator SMRT has announced one of its fiercest recruitment campaigns ever, offering up to S$3,000 in incentives for each new hire.
In an effort to bring in an additional 700 staff, SMRT is offering S$1,500, S$1,600 and S$3,000 to anyone among its existing 9,000 employees who successfully refers a new rail supervisor, bus driver/trainer or rail engineer respectively.
"Many of these jobs are fresh positions created to poise SMRT for growth as demands for operations and maintenance work in its rail network and bus services increase," the firm said in an online statement yesterday (14 December).
SMRT is also offering sign-on bonuses to new staff. For instance, bus drivers and trainers hired up until 1 April 2016 will receive an additional S$2,000.
This move comes in the middle of a tight labour market which is further worsened by the arrival of two new foreign bus operators, Tower Transit and Go-Ahead Group.
The company is currently competing with Tower Transit which seeks to hire 750 bus drivers by the middle of 2016 and Go-Ahead Group which is presently looking for 900 new employees.
Tower Transit poses a particular problem for SMRT with its higher basic starting pay and lighter workloads for bus drivers.
SMRT is also under pressure after a series of rail disruptions with analysts saying the firm has a major challenge to meet public expectations through better recruitment and retention of staff.
"Working in the public transport industry generally requires shift work and adherence to strict standards," Dr Walter Theseira, senior lecturer at SIM University, told
TODAY
. "Many Singaporeans do not find the pay sufficiently attractive to offset those requirements."
SMRT will also have to think long-term in order to boost its workforce amidst a high-cost operating environment, Assistant Professor Terence Fan, a transport specialist at
Singapore Management University
, told
TODAY
.
There are also calls from the government, with Minister for Transport, Khaw Boon Wan, urging SMRT to increase its current maintenance resources and the skills of its workforce.
"Building up the numbers is one thing. Building a strong engineering core with deep skills is another and will take time. The availability of skilled manpower is a challenge which we must overcome," he wrote in a blog post last November.
Related stories:
Recruitment blitz sees Lego open new S'pore office
How to hire when your company isn't cool
The company hiring 4,000 employees in one day