The manager of an IT firm has been sentenced to serve time in prison after pleading guilty to a campaign of physical abuse against one of his interns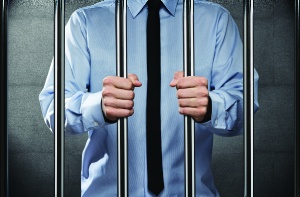 The manager of an IT company, Lee Yew Nam, was sentenced to a 10-day short detention order (SDO) on Friday (1 April) after abusing one of his interns in 2013. The sentence will be served in prison but carries no criminal record.
During a series of attacks between January and May 2013, Lee was secretly filmed hitting the intern. The video was posted online and eventually went viral.
On Friday, Lee was convicted of four charges of causing hurt. Two other charges of causing hurt and using abusive words were also considered in sentencing.
District Judge Lim Tse Haw said the sentence would be an adequate deterrent for other employers from conducting themselves in the same manner.
"A strong message must be conveyed to all employers that such brutish behaviour has no place in our civilised society," he said.
"It must be made clear to all employers that an employee, no matter how low his position in the company is, is an important member of the company and not a punching bag, not even for stressed-out employers."
When handing out the sentence, the judge took into account Lee's clean record,
his initial plea of guilt in August last year
, his $5,000 voluntary compensation, and his battle with a depressive disorder.
However, Lee's actions were serious enough to warrant the penalty, the judge added.
"As a responsible employer, he has a duty to have regard for the wellbeing and welfare of his employees," he said. "Instead, he subjected the victim to physical hurt and verbal abuse on numerous occasions, once in 2010/2011, and five other occasions from January to May of 2013."
Lee will commence his sentence on 8 April. The maximum punishment for causing hurt to others is two years in prison and a $5,000 fine.
Related stories:
IT manager guilty of viral video worker abuse
Beware the smiling manager – they might be abusing their staff
Second former executive jailed for inappropriate behaviour