A Muslim woman was rejected by the retailer as a teenager because her hijab did not comply with its 'look policy'. Now she has won a discrimination case against the company in the US Supreme Court.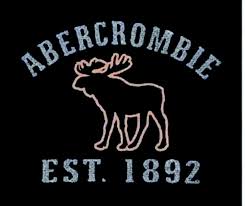 A Muslim woman who was infamously denied a job with retail giant Abercrombie and Fitch because she wore a hijab has won a lawsuit against the company.

With the assistance of the Equal Employment Opportunity Commission (EEOC), Samantha Elauf – who was rejected in her bid for a sales position with Abercrombie – took her case to the US Supreme Court, where it was ruled that the retailer discriminated against her.

Elauf was denied the job on the grounds that wearing a head scarf violated Abercrombie's "look policy".

The company is renowned for upholding the strict dress code, which dictates 'acceptable' hair products, makeup and jewellery for employees and defines itself as a "classic East Coast collegiate style".

Wavering from the dress code is deemed grounds for dismissal at Abercrombie and Fitch, which could lead to dismissal. This is based around the view that nonconformity has the potential to negatively impact the company's aesthetically focused brand.

Elauf's lawyers argued that she was protected by the 1964 Civil Rights Act, which prohibits the refusal of employment based on religion, except in cases where employers are unable to accommodate a person's religious beliefs without consequential adverse effects on business.

At the job interview in 2008, Elauf was wearing a head scarf, but did not express any desire for exemption from the dress code.

Elauf won her case with an eight-to-one vote by the Judges presiding over the case.

Details of the compensation awarded to Elauf are yet to be disclosed.