With 2015 coming to an end, the team at HRD would like to wish you a Merry Christmas and a Happy New Year!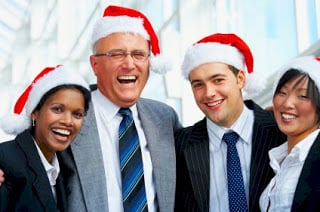 As another year draws to a close, the team at
HRD
would like to wish all of our readers a happy and safe Christmas and New Year.
From
big changes in foreign employment law
to
criminal behaviour by HR staff
and
sneaky tactics by certain job seekers
, it has been an eventful year in the Singapore HR sector.
Here at
HRD
, some of our highlights have been:
Sending out the launch issue of HR Director in Singapore. This was a great start to our magazine and we are looking forward to bring more news, analysis and the top HR profiles directly to your desks next year.
Running the HRD Employer of Choice survey. Congratulations to all winners listed in the launch edition of the magazine! We hope to see even more innovation from within the Singapore HR sector over the next twelve months.
Being able to let our readers know of all the latest HR news from Singapore during the course of the year. Thanks to all the experts who helped provide in-depth information for our articles and to the HRDs who took the time out for interviews with our journalists.
We look forward to sharing all things HR with you in 2016!