A new study has found a large majority of employees value workplace diversity. What can HR do to remain in step with this trend?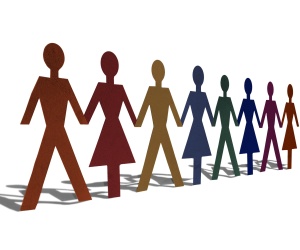 Eighty-nine per cent of employees in Singapore value diversity in the workplace, according to the latest research by Randstad.
This figure, taken from the
Q3 2015 Workmonitor
shows it is now more important for business leaders to address this need within the workplace.
The cultural melting pot found within the Singaporean corporate world means more employees recognise the fact that diversity provides "a greater range of perspectives and skills which they may not get when working with a less diverse group of colleagues," said Michael Smith, Singapore country director for Randstad.
The research also revealed that 80% of employees said they worked for an open and inclusive employer: an excellent sign of progress in the Singaporean market.
Smith urged employers to focus on the needs of Singapore's changing demographics especially since there were more women, foreigners and older employees in the workforce.
"It now becomes more important for employers to implement measures to ensure that all current and potential employees are treated fairly and on the basis of merit," he said.
The most pressing issue is the impending 'Silver Tsunami' which will see one person over 65 for every four working people by the year 2020.
"This population shift is challenging employers to embrace diversity … and encourage older workers to stay in the workplace for longer," Smith says. "This includes introducing initiatives to upskill older workers, and introducing flexible work arrangements such as working from home, flexitime or part-time work."
A more inclusive workplace also makes sense from a business perspective, Smith said. Not only does it allow access to a wider pool of talent but it also creates a more inclusive work environment which then has real benefits.
"When people feel they cannot be themselves at work, they are unlikely to fully engage as part of a team which can negatively affect staff morale and reduce productivity."
"Therefore, business leaders – which includes managers at all levels – play a pivotal role in setting the right tone for inclusiveness. Open, effective communication and clear channels for feedback optimises the opportunity for discussion of issues relating to diversity, inclusion and discrimination."
Lastly, Smith recommended starting a "diversity council" to engage staff members and promote a more active role in tackling diversity and instilling best practice initiatives.
Related stories:
More women needed on Singapore boards, says minister
Lack of diversity caused Toshiba scandal, experts say
Why you should be actively seeking a diverse workforce