Research shows that companies with a recognition culture experience 32% more productivity than those without similar initiatives. Here are six steps to get started.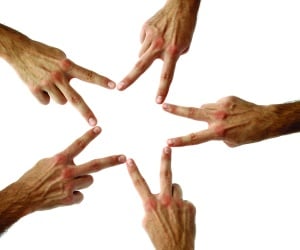 Fortune 500 biotech firm Quintiles reduced turnover by 50% and increased retention by 13% by focusing on one key driver of business success: employee recognition.
It's easy to implement a reward and recognition strategy which will produce outcomes that mirror Quintiles' success. The six-step process includes:
Identify which behaviors are the ideal outcomes of the recognition program. Typically, these behaviors should reflect company values, and will be demonstrated repeatedly for continuous rewards.
Avoid using remuneration as a recognition tool. Monetary rewards can be discouraging, as employees sometimes feel they deserve more than they were given. Instead, use small and frequent awards that encourage working above expectations.
Provide options, as certain rewards may only stimulate a small subset of employees. "You pigeonhole them – you as an organisation are dictating what will motivate the employee," said Mark Robinson, executive general manager EMEA & APAC, Power2Motivate. Robinson advocates for functional items that require daily use, so workers will feel gratified on a consistent basis.
Use social channels to recognise employees, such as intranet postings, email newsletters, and celebratory remarks during staff meetings. Recognition should be public and visible, so employees feel it is an inherent part of the business.
Examine recognition programs every 2-3 years to ensure that they are still creating buzz and enjoyed around the workplace. "A key to the success of recognition programs is good communication, so if you've changed it up, tell people about it," said Robinson.
Don't let fear of costs prevent implementation from occurring. A good program isn't very expensive, and the ROI will make it worthwhile. "We recommend $100-150 per employee per year. It's not a lot – and remember, virtual e- cards and virtual high-fives cost nothing," said Robinson.
In the end, an effective recognition strategy can stay with employees for a lifetime.
"I was recently talking to someone who was given a record player from IBM 25 years ago, and he still tells the story of when IBM gave him that record player," said Robinson.