The government will offer financial assistance, materials and coaching to eligible companies that encourage a healthier lifestyle for staff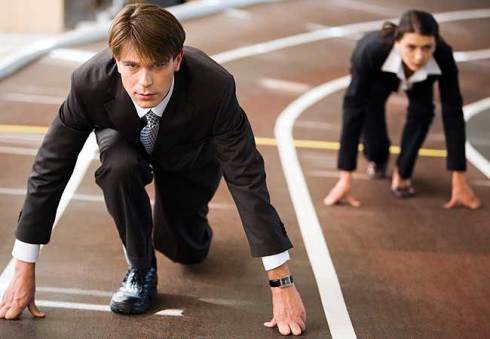 Statutory board Sports Singapore has announced it will provide financial support to organisations that promote a healthier and more active lifestyle amongst their employees.
This will be through the board's Active Enabler Program which offers grants of up to $50,000 to firms that host sporting initiatives from 30 July to 7 August in celebration of National Day. The board itself is run by the Ministry of Culture, Community and Youth.
"The Active Enabler Program is a component of GetActive! Singapore that supports ground up/community oriented proposals for creative, sport-focused and lifestyle-driven activities," a spokesperson from Sport Singapore said.
"These activities can range from mass participation events to social events that infuse elements of sport, to workshops and seminars, to even the development of innovative and inspirational initiatives, with a tinge of National Day celebrations."
To be eligible, organisations must be registered with the Registry of Societies (ROS) or the Accounting and Corporate Regulatory Authority (ACRA) in Singapore. At least one applicant registering on behalf of the company must be a Singaporean.
The grants come in two forms. One is for sports-related projects for up to 30 participants which will be capped at $25,000. The other is for mass events for up to 200 participants and is capped at $50,000.
The board will cover up to 90% of qualifying costs. Fifty per cent of the total grant will be transferred on approval while the remaining 50% will be delivered when the project or event is completed.
Funding will typically cover development & production costs, facility & equipment rental, marketing & publicity, and other direct operating costs.
The grant cannot be used for events held outside of Singapore, fundraising or crowdfunding events, cash prizes, capital expenditure and any religious or political activities.
"Beyond providing cash outlay, the Active Enabler grant has in-kind components in which Sport Singapore will be providing sport expertise such as the provision of fitness instructors and sport coaches/officials, facilitation in organising events, sport and snack packs, and even the provision of venue spaces for events," the spokesperson said.
Applications can be made from early May to 30 June through the GetActive! Singapore website.
Related stories:
One strategy to give your recruitment efforts a sporting edge
Four things HR can learn from the sporting world
Five things HR directors can learn from sports psychology