No one like recessions and the typical redundancies that follow. What can HR do to make this difficult period as stress-free as possible for everyone involved?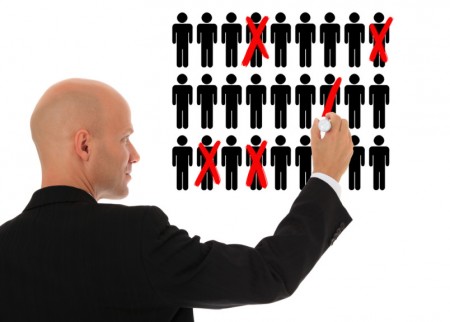 No one likes recessions. Your days are taken up by facing groups of demoralised and despondent employees, and being in the hot seat to deliver the bad news to them while their managers escape into another "important" meeting.
Are we facing a recession now? Perhaps not (yet), but retrenchments are on the rise with PMEs making up 71% of redundancies (according to MOM's
2015 Labour Market Report
). It is one thing to face a low wage worker with a retrenchment package; it is quite another matter to soothe an indignant PME who is coming to terms with "not being needed" by the organisation anymore.
As an HR practitioner following higher orders to manage a retrenchment exercise, it is useful to know the following tips and external sources of help that PMEs can turn to.
1. Be open where possible
Do not pretend
there isn't a threat of retrenchment and give employees false hope. The backlash upon learning they are retrenched will be worse to bear, and the employees who managed to keep their jobs will have less trust in HR and the management.
2. Give a reasonable notice period
Springing a surprise retrenchment exercise causes a lot of sudden grief and insecurity in employees.
Patrick Tay
, Director of NTUC's PME Unit, recommends employers to give a reasonable notice period, citing a month's advance notice as the norm for unionised companies.
3.
List down sources of assistance
Not every PME plans for the day he is let go by the organisation; hence it is important to create a handy factsheet to help a retrenched PME seek assistance. For example, PMEs can approach e2i and
U PME Centres
for job placement, and use the time in-between jobs to take up a new skill using their SkillsFuture or UTAP credits (for union members).
4. Involve the union
If your company is unionised, include the union in retrenchment exercises as they may be able to help manage the emotions of retrenched employees, and tap on the Labour Movement network to help these employees find new jobs in other companies which are looking for manpower.
5. Don't kill off your chances of hiring talent
Although your organisation is retrenching, there may be some departments which still want to hire.
Be aware that your organisation may tap on the Career Support Programme (to hire PMEs 40 years and above if they are unable to find a job in 6 months) and
LED Scheme
(for SMEs to temporarily hire foreigners while upskilling their Singaporean employees).
If Mr Patrick Tay successfully lobbies for the
Career Support Programme (CSP) to be expanded
to cover more PMEs and with better subsidy support, HR can consider using the CSP to ensure the organisation is able to hire talent it needs without adversely affecting the health of its finances.
Written by Adrian Tan, founder of Career Coach.
Related stories:
Executives make up 71% of all redundancies in Singapore
Extra protections sought for retrenched PME
s
HR survival guide: handling redundancies