The imminent closure of the award-winning production house has meant an uncertain financial future for over 30 employees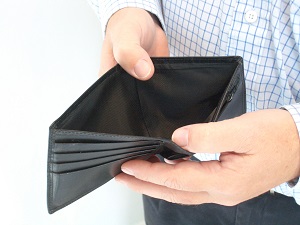 Freelance workers from the Two Oceans Films Company, a well-known production house, have banded together to claim around $350,000 in allegedly unpaid wages.
The firm was established in 1998, creating TV commercials for clients such as Marigold and McDonald's. It won the top prize at Asian Advertising Awards in Hong Kong in 1999.
Two Oceans has since made a court notice that it is winding up operations.
A makeup artist who worked for the firm, S. H. Ngoh, has brought around 30 freelancers together to recover their lost wages, according to
The Straits Times
.
The company owed them more than $180,000, she said. The workers include casting directors, grips, wardrobe stylists and more – all of whom have been waiting for up to two years for their pay.
"The $180,000 is what we know so far. I'm sure there are others out there," Ngoh said.
A contractor, Bert Lighting House, also told
The Straits Times
that Two Oceans owes it more than $170,000.
A lawyer acting for Bert Lighting House, Nicolas Tang, said that a letter of demand had been issued on 6 May to Two Oceans. However, they later discovered that the firm had already made an application to wind up.
Tang said he would be filing an objection to the application.
On Friday (3 June), around 20 freelancers met up at Bert Lighting House to get legal assistance from another lawyer, Samuel Seow, who has promised to act for them.
"We are going to try and get our money back. Hopefully this will bring more awareness to the plight of freelancers in general, who are sometimes victims of irresponsible business practices," Ngoh said.
Koh Say Chong, owner and managing director of Two Oceans, declined to comment when contacted by
The Straits Times
.
Related stories:
Angry workers skip CNY to protest unpaid wages
Police called in heated dispute about unpaid wages
Director fined S$27,000 for failing to pay staff wages