The world's largest workplace safety and health congress is due to be held in September 2017 right here in Singapore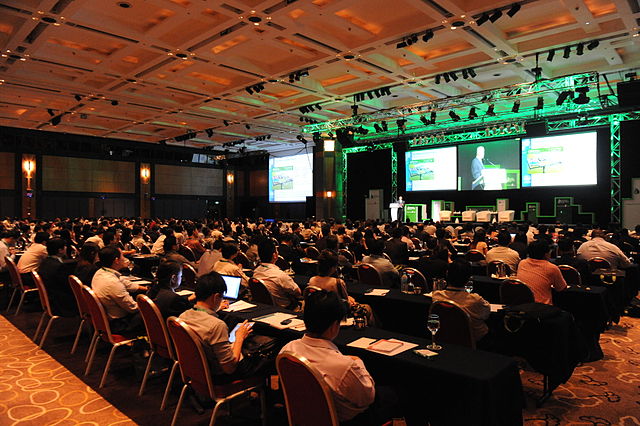 From the 3–6 September 2017, the XXI World Congress on Safety and Health at Work will be held at the Marina Bay Sands in the Sands Expo and Convention Centre.
The event will be jointly organised by the Ministry of Manpower (MOM), the International Labour Organization (IPO) and the International Social Security Association (ISSA). The organising committee will be chaired by Er. Ho Siong Hin, the Commissioner for Workplace Safety and Health (WSH).
Over 3,000 delegates are expected to attend. These include government officials, employers, HR managers, labour representatives, academics and WSH officers.
"Hosting the Congress presents a unique opportunity for Singapore to contribute to enhancing and advancing the global agenda on Occupational Safety and Health," a spokesperson from the Ministry of Manpower told
HRD
.
As this is the first time the Congress will be held in Southeast Asia, turning Singapore into an international platform for the discussion and exchange of ideas.
"This will help Congress attendees to develop new policies, programs and initiatives that will improve the lives of the employees and encourage them to live a safer and healthier life at home and at work," the spokesperson said.
Planning for the Congress is still underway and details are scarce at this stage. MOM says more information will be made available to those interested, including any HRDs who want to attend, at the end of October.
In a video statement about the congress, Ho promised it would be an "enriching learning experience" for everyone embarking on the journey to Vision Zero – a government led mindset where every accident is preventable.
The event's focus on Vision Zero was made back in 2014 when Hawazi Daipi, Senior Parliamentary Secretary for Manpower and Education, gave a speech at the closing ceremony of the XX World Congress in Frankfurt, Germany.
"Striving towards Vision Zero will take centre-stage in World Congress 2017 in Singapore," he said. "Let us use that occasion to share insights, learn from each other and work towards taking concrete actions to realise Vision Zero in our respective countries."
Related stories:
MOM announces new workplace safety initiatives
How safe are Singapore's workplaces?
"Don't forget about senior leaders' health," warns Virgin Media chief