A new study has revealed a number of employee trends in Singapore which put HR at risk of losing large portions of their workforce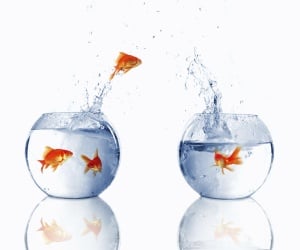 Thirty per cent of employees want to be in a new role within six months while 22% want to find a new job by the end of the year.
These figures come from the
2016 Hays Asia Salary Guide
which lists a number of current trends among local employees which HR should be aware of.
"With over a third of the workforce thinking about a move, employers need to pay close attention to what pushes an employee to start looking for a new job as well as their motivations for staying in the job they have," said Lynne Roeder, managing director of Hays in Singapore.
Among employees, the top five motivators for job hunting include:
Salary or benefits (43%)
Lack of career progression in their current role (36%)
Seeking new challenges (36%)
Management style/company culture (29%)
Lack of training or development opportunities (21%)
Despite salary being the main reason for staff jumping ship, there seems to be a mismatch between employees and employers. Although 32% of workers surveyed expect a salary increase of more than six per cent this year, only 18% of employers will award such a pay rise.
"On the whole, employers are doing the best they can to keep salaries stable amidst uncertain economic conditions. The shortfall appears where candidate expectations are greater," Roeder told
HRD
.
"Whilst candidates are hungry for advancement, employers need to ensure their salaries remain competitive. With tighter budgets, this can be a challenge, but HR should consider what benefits can be offered to bridge gaps in salary increase expectations."
According to the Salary Guide, the top five factors crucial for retaining employees are:
Work-life balance (60%)
Salary or benefits package (40%)
Work location (37%)
Career progression (31%)
The management style & company culture (30%)
Whilst salary is important, finding that balance between work and personal life is important to each and every one of us, said Roeder. This can be a focus for employers who cannot afford to offer the pay rise their employees are looking for.
"Flexible working options can enable more personal time or to cope with care arrangements for children or elderly relatives – a trend only set to increase given future demographic changes," she added.
Related stories:
Are your staff truly loyal?
Three ways to hang on to a job-hopper
What will it take to keep your staff engaged in 2016?