Competitors can collaborate to maximise manpower, Minister says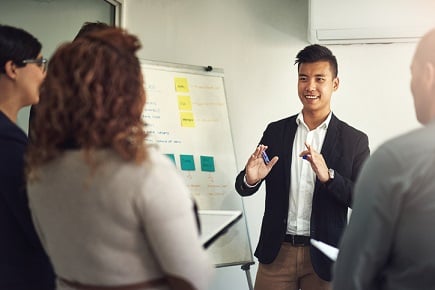 There are 2,100 firms participating in the Government's Lean Enterprise Development Scheme (LEDS) as of January this year, Minister of State for Manpower Teo Ser Luck has revealed.
"We will continue our efforts to help more companies transform. We are going to strengthen LEDS as a bridge of innovation, to make innovation more pervasive in our business community," said the Minister said during the launch of the Lean Hotel Initiative (LHI) last week. "We will nurture more industry cluster-based projects to create a viral effect in adopting these solutions."
LEDS is open to all SMEs that are interested to become more manpower-lean, develop a stronger Singaporean core, and build a better quality workforce, according to MOM.
Among other things, it provides firms with transitional manpower support if temporary flexibility in deploying foreign manpower is required.
During the launch, Teo described the hotel sector as an "important contributor" to Singapore's economy, with 33,000 individuals working in the sector.
"One key challenge faced by the hotel industry is having to keep up with rapidly evolving consumer needs while facing a challenging manpower situation."
Sixteen hotels joined the launch of the LHI. They will be coming together to identify gaps, share best practices, brainstorm and benchmark against the best-in-class, according to Teo. "While they may be competitors, they are also collaborating for the good of the industry as a whole."
Teo cited the food and beverage sector as an example of successful collaboration.
"One of our first LEDS projects was a group of Indian restaurants that came together to centralise their backroom and kitchen processes. Ingredients were prepared and distributed to different restaurants for further preparation and serving. This helped them save costs and maximise manpower."
According to the Minister, the LHI concept is aligned to the LED Taskforce's intent that innovation and transformation can be scaled up at the broader level, beyond individual projects within a single company, so that benefits to the industries, companies and workers can be multiplied.
Workforce Singapore
is supporting the LHI effort by defraying the cost of the four-month programme, which covers both classroom training and fieldwork.
LEDS began on October 2015. Among other things, it is tailored to companies' specific needs and may allow them to reduce the number of Work Permit holders (WPHs) without affecting the existing quota for S Pass holders. It also allows companies to have temporary foreign workers while recruiting and training locals to take on better jobs when the new business models have stabilised.
Related stories:
What do Singapore workers expect from their employers?
How many employees in Singapore received annual bonuses this year?