The vacancies reflect a recovering sector amid the pandemic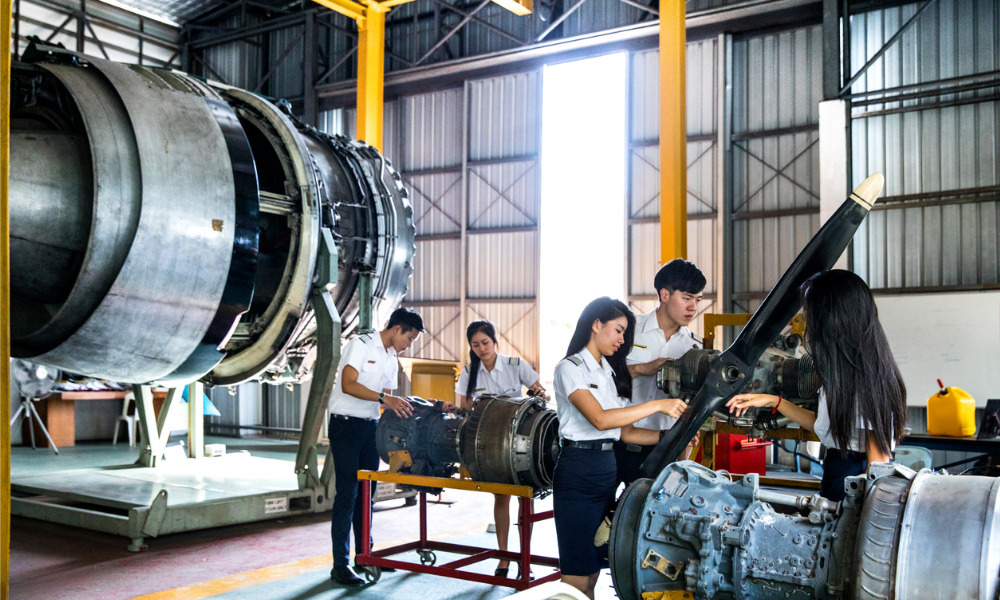 Things are looking up for the aerospace industry in Singapore, with around 1,000 job openings planned over the next two years. The industry, which supports commercial aviation, has been shaken following a plunge in demand due to the outbreak of COVID-19. However, Second Ministry for Trade and Industry Tn See Leng predicts high times ahead.
"As we emerge from the pandemic, the aviation industry will rebound," said Tan as quoted by The Straits Times. "The longer-term outlook for the aerospace sector is positive."
One of the signs of recovery in the aerospace industry is the reopening of select positions in the sector, with Tan saying that about 1,000 roles will be made available over the next two years. The available roles are in the areas of digital services and autonomous technologies, and include data analysts, robotics and automation engineers and aircraft technicians, according to Tan.
Among the companies looking to hire this year is the aircraft engine manufacturer Pratt & Whitney, which announced it will hire 250 new staff by the end of the year. The roles available include engineers, material handlers, supervisors, and production associates, such as engine maintenance technicians, repair technicians, and inspectors, Channel News Asia reported.
"We are still going through our estimates for 2022 but we would expect (hiring) to continue on through into next year," Tim Cormier told CNA. He is the company's vice-president of aftermarket operations in Asia Pacific.
Read more: Singapore companies cautious in hiring HR
The hiring comes after the firm retrenched 400 workers last year because of the uncertainty of recovery in the sector because of the pandemic. Cormier defended the retrenchment last year saying it was not hasty, attributing the move to the available forecasts at the time.
"I think when you go back to that time period, we were looking at the best forecasts that we had at the time and if you recall, the aerospace utilisation or aerospace market dropped by about 80%," he explained.
Meanwhile, local companies such as Singapore Technologies will also be hiring 200 aviation workers by next year, CNA also reported, while Singapore Aero Engine Services reported 170 vacancies. The expected recovery of the industry was forecast on Aerospace Day on Monday, which was held virtually for the first time because of the pandemic.