Benefits offered to working parents need not be 'headline-grabbing', says one business consultant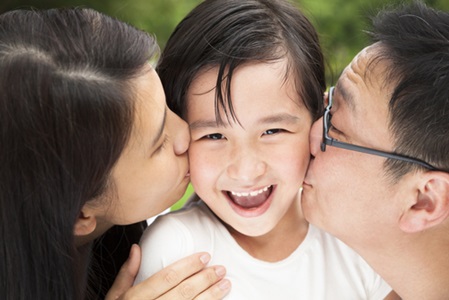 There are various ways to support working parents in the workplace aside from grand gestures and expensive schemes.
"In their efforts to do the right thing and woo talent, organisations of all kinds are reaching for headline-grabbing solutions," wrote business consultant Daisy Wademan Dowling at
Harvard Business Review
on how firms are introducing programmes to attract and retain working parent employees.
"[But] the most powerful work-life solutions are ones every organisation can implement. They're low-intervention and low-drama. Managers can spearhead many of them, even without institutional backing. And none of them cost an incremental dime," she added.
Dowling said there are 10 ways organisations can implement practical and sustainable programmes they can easily integrate into the company culture:
Know your facts
"Where do parents sit within the organisation? What are their attrition patterns? What information can you gather from annual performance reviews or culture-survey data — or simply from informal conversations?" are just some of the questions you can pose in gathering relevant data. Knowing your actual pain points is the key to creating effective solutions, said Dowling.
Define the demographic
The 'new reality' of family structures means that working parenthood is an 18-year job shared by both men and women, gay and straight, biological and adoptive, she said. "Aligning your organisation's programmes to this reality … better targets the issue in its broad-spectrum reality, and it sends a more inclusive message, too," she advised.
Encourage peer-to-peer learning
Working parents often turn to their peers when they need career advice and Dowling said organisations should offer basic guidance to 'peer coaches' to better help their colleagues.
'Become a market maker'
Use the company's existing infrastructure to help working parents connect with each other by trading tips and leads on child care. This collaborative approach will help employees spend less time worrying about practical parenting problems, she said.
Use resources on key transition points
"Coming back from leave, welcoming a second or third child, or accepting a change in role or schedule are just a few of the transition points that can derail or strain the most competent working parent employee," said Dowling, adding that identifying these critical points and concentrating the benefits there would yield the best results.
Categorise communications
Use phrases such as 'Not urgent', 'FYI Only', or 'Urgent' and 'For Monday' when sending out emails to help working parents prioritise their workload.
Make vacation non-negotiable
Some organisations have taken to include the number of vacation days taken when doing performance reviews and Dowling said this is just one subtle way you can encourage employees to take much-needed breaks.
Be visible
It is your job as a leader to show working parent employees that you support company policies and programmes, said Dowling. "Make certain you and the other managers in your organisation are modelling the behaviour and attitudes you want to see in others," she said.
Get personal
Sometimes asking a questions as simple as 'How were the kids this weekend?' gets the message across that you care about their personal lives as much as their career, she said.
Advertise your programmes
Chances are your organisation already has a good programme in place, said Dowling, and it's just a matter of letting workers know about it. "Smart companies make existing benefits visible and accessible to all. Don't just offer resources — help your people easily reach them," she said
Related stories:
How working from home affects wage growth
How to 'brand' your benefits strategy
More fathers would take a pay cut to improve worklife balance