Jump to winners | Jump to methodology
The past couple of years have been revolutionary for HR leaders and their teams. The pandemic changed where and how organizations work and our expectations around work-life balance. While it's been exhausting, for HRD's Global 100 HR leaders, it's also been incredibly rewarding, and their outstanding contributions are recognized here. As part of the 2022 Global 100 awards, HRD conducted thorough research into the sector, examining the challenges of the past year, HR's trajectory and how organizations can be better prepared.
Challenges and cultural crises
O.C. Tanner's 2022 Global Culture Report highlighted the dual role that meaning and leadership play in creating a safe space for employees. Leadership teams are also burning out, with managers 42% more likely to say work interferes with their ability to be happy.
"Community and fulfilment were two of the main themes running through our report this year," says Meghan Stettler, director of the O.C. Tanner Institute and one of HRD's Global 100 winners. "In order to create a culture and an organization where employees feel connected, leaders must focus on the role recognition plays as well as looking at fulfilment levels."
For HR leaders, one of the challenges was how to safeguard organization-wide mental health while protecting their own wellbeing and building meaningful connections.
"There has been a substantive increase in the frequency of challenges that employers have had to deal with," says Raeleen Manjak, director of HR at the City of Vernon, BC, Canada, and another Global 100 winner. "Employees may feel a lack of engagement if the workplace does not focus on health and wellbeing during a turbulent and extended period of ambiguity. People are also looking for transformational leadership, which must include facets of meaning, connection and fulfilment. It's about building a culture that is meaningful."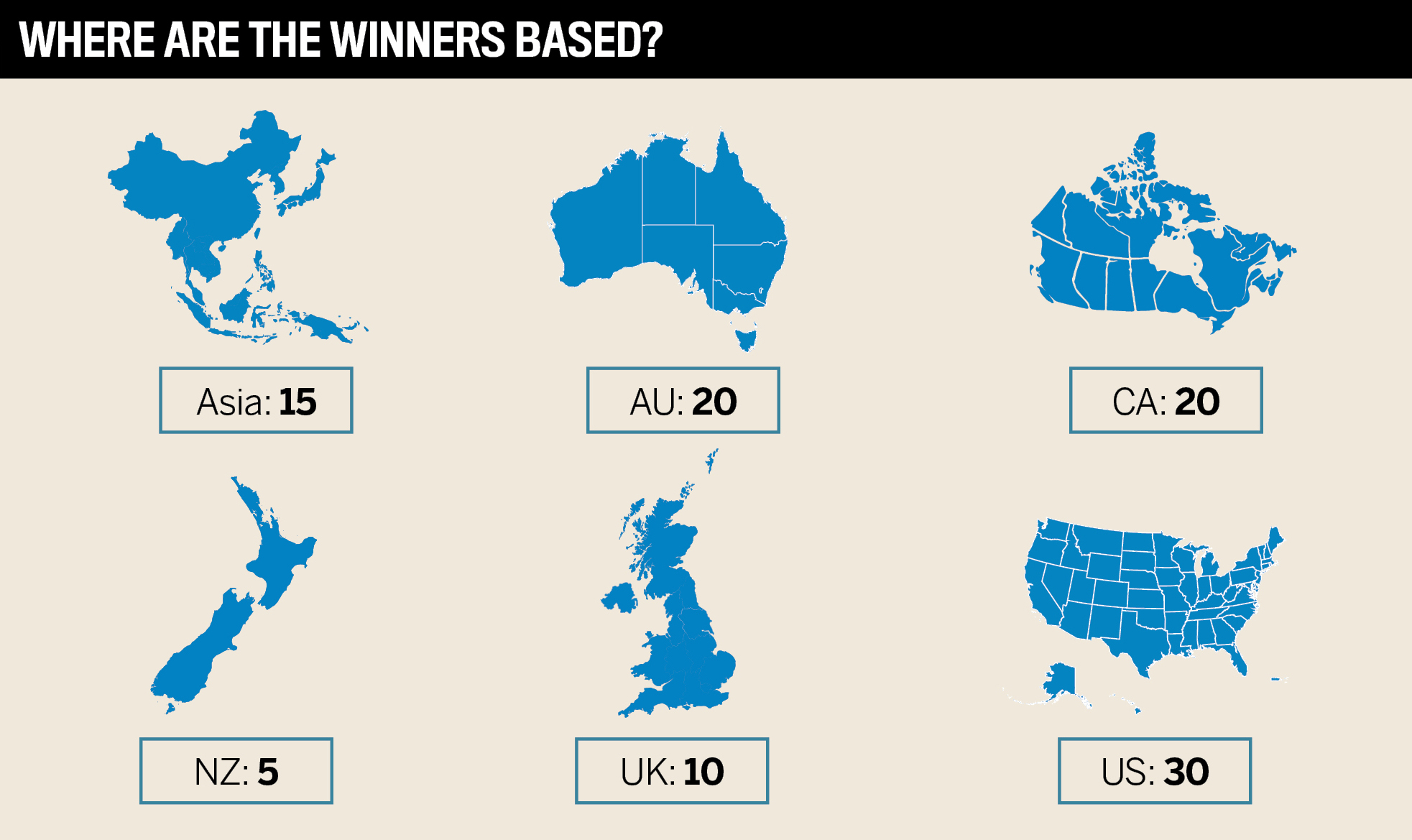 Hiring globally in a tight labour market
HRD's Global 100 winners navigated these trying times with determination and compassion, leading their organizations to thrive. The pandemic may have been "the most stressful time in HR leaders' careers," but it also brought unexpected benefits. The talent market is intense right now, but it's also global, and remote or hybrid models are the norm. This worldwide talent pool means employers can hire anyone, anywhere, at any time.
"The pandemic taught organizations that it's OK to hire people who don't sit in the office five days a week," says Matt Burns, CEO of BentoHR. "Inflationary pressures created financial pressure. This means it's more financially feasible to hire somebody in a foreign capacity than it is to hire a full-time domestic resource. Employers can now acquire talent from all around the world without having to be worried about the benefits and all the additional costs that may come along with them."
The changing role of HR post-pandemic
HRD's research found one of the central themes running through the sector was the changing face of HR. The profession has gone from an administrative "nice to have" to a core strategic business partner. HR leaders are now intrinsically linked to all facets of an organization. Our Global 100 winners now wear many hats – and while it's been a great learning curve, it's also led to overwork and stress. HR professionals need to balance their own mental health with their C-suiters' requests.
"That overall holistic experience in the five areas of wellbeing applied across the HR sector would be a positive change," says Patricia Hubbard, senior consultant at Gallup. "If we can focus on the career, community, social, physical and financial wellbeing of each person recruited and maintained in the HR sector, it would be a positive shift for the future."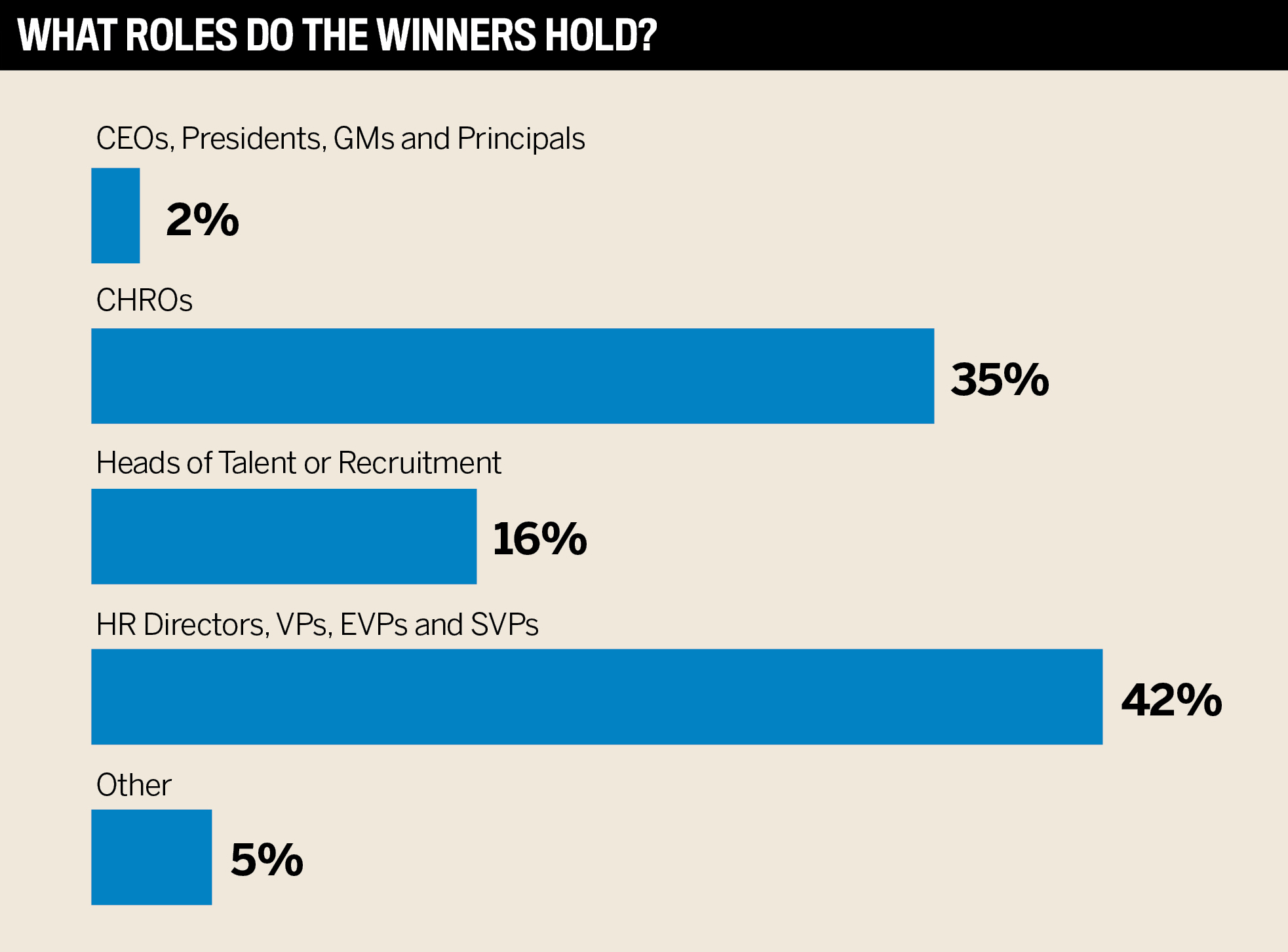 Building culture during uncertainty
Looking ahead to 2023, employers will have to realign their cultures and leadership teams to drive meaning and hold on to top talent. With employees willing to jump ship or even take a pay decrease to find meaningful work, it's vital HR leaders imbue an authentic culture – even in remote work.
"I've always had a firm belief that HR leaders need to lead from the front, not from the back," says Global 100 winner Gena Restivo, vice president of HR at AstraZeneca. "Part of that is thinking of themselves as the true strategic ambassadors for the organization. How can we define our value proposition? Why should people join your organization? What is your commitment to them? How will you develop them? How do you support them? How do you compensate them? How do you build these inclusive cultures? HR leaders need to tell that story from the front of the room, which is something we need to continue to build on as a sector."
Alex Smith


City of Memphis (US)

Alexandra Badenoch


Telstra (AU)

Alicia Rogowski


Tim Hortons Foundation Camps (CA)

Amy Schutt


QBE Insurance (AU)

Andrea Wynter


ADP (CA)

Angela Champ


Lean In Canada/Alpine Building (CA)

Anita Patrick


PepsiCo (AU)

Anne Bastian


Liberty (AU)

Annette Brown


Concentrix (US)

Ariel Woo


Allianz Asia Pacific (Asia)

Belinda Willis
Deloitte Australia (AU)
Bernard C. Coleman III


Gusto (US)

Beth Hummels


Wells Fargo (US)

Brent Hyder


Salesforce (US)

Brooke Adams


Slalom (AU)

Cassie Whitlock


BambooHR (US)

Chee-Wei Tan


Shell (Asia)

Chris Taylor


Best Buy (CA)

Christian Campanella


Pernod Ricard Winemakers (AU)

Christian Meisner


Kaiser Permanente (US)

Claire Guichard


Schneider Electric (CA)

David Blackburn


Financial Services Compensation Scheme (UK)

Deborah Stonley


Maddocks (AU)

Derek Brown


First Fed (US)

Devayani Tilak Sengupta


Credit Suisse (Asia)

Dierdre O'Brien


Apple (US)

Don Tefft


Allied Universal (US)

Donna Burnett Vachon


Hydro Ottawa (CA)

Emma Taylor


Tesco (UK)

Francine Katsoudas


Cisco (US)

Gareth Cameron


McDonald's (NZ)

Geraldine Joanes


Diageo (AU)

Geraldine Wai


Pfizer (Asia)

Gina Jeneroux


BMO (CA)

Gloria Chen


Adobe (US)

Greg Bever


IHOP (US)

Ilja Rijnen


Beam Suntory (Asia)

Jade Veverka


BPAY (AU)

Jaganathan Rajasivam


Intel Corporation (Asia)

James Fulton


Goldman Sachs (UK)

Jarik Conrad


UKG (US)

Jeff Ostermann


Sweetwater (US)

Jeffrey Housman


Restaurant Brands International (US)

Jennifer Frisch


Starbucks (US)

Joanne Reichardt


AcuraBio (AU)

Jodie Choo


Far East Organization (Asia)

Josephine Teo


L'Oréal (Asia)

Juliett Campbell


Papa Johns (UK)

Karen Lim


Skyworks Solutions (Asia)

Kate Daly


Fonterra (NZ)

Kathleen Hogan


Microsoft (US)

Kathryn Austin


Pizza Hut Restaurants (UK)

Katie Burke


HubSpot (US)

Kelly Davis


Sunwing (CA)

Kelly McCulloch


Taco Bell (US)

Kenn Lalonde


TD (CA)

Kyle Burch


Choctaw Nation of Oklahoma (US)

Laura Hinton


PwC (UK)

Lisa Chang
The Coca-Cola Company (US)
Liz Sebag-Montefiore


10Eighty (UK)

Loren Rosario-Maldonado


Claro Enterprise Solutions (US)

Lynn Dang


Microsoft (Asia)

Manon Pietra


Canva (AU)

Marissa Andrada


Chipotle Mexican Grill (US)

Mary Blake


Employsure (AU)

Matthew Saxon


Zoom (US)

Meghan Stettler


O.C. Tanner Institute (US)

Melanie Peacock


Mount Royal University (CA)

Nabeela Ixtabalan


Walmart (CA)

Neha Pareek


Dyson (Asia)

Nikki Dines


Air New Zealand (NZ)

Paul Richardson


The Walt Disney Company (US)

Raeleen Manjak


City of Vernon, BC, Canada (CA)

Robert Stone


Wunderman Thompson (AU)

Ronita Majumdar Basu


JLL India (Asia)

Rose Johnson


DHL Supply Chain (NZ)

Ryan Ghisi


Xero (NZ)

Sandy Sharman


CIBC (CA)

Sarah Curchill


CareFlight (AU)

Sharia Jamieson


Engenco (AU)

Sheela Parakkal


Prudential Assurance Company Singapore (Asia)

Simon Gagne


Sobeys (CA)

Stephanie Bass


BAMKO (US)

Stephen Bobko


SEPHORA (CA)

Sue Round


Lodestar Talent (UK)

Susan Gelinas


lululemon (CA)

Sylvia Moretti


Sun Life (CA)

Tamara Zeina Hassan


Mars (Asia)

Tara Ataya


Hootsuite (CA)

Tash Macknish


Data#3 (AU)

Tim Painter


Stonegate Group (UK)

Tina McCreery


Deloitte (AU)

Tomas Chamorro-Premuzic


University College London (UK)

Traci Wade


Oracle (US)

Vicky Drakousis


Allianz (AU)

Victoria Doherty


Export Finance Australia (AU)

Wendy Xia


DB Schenker (Asia)

Zabeen Hirji


Deloitte (CA)