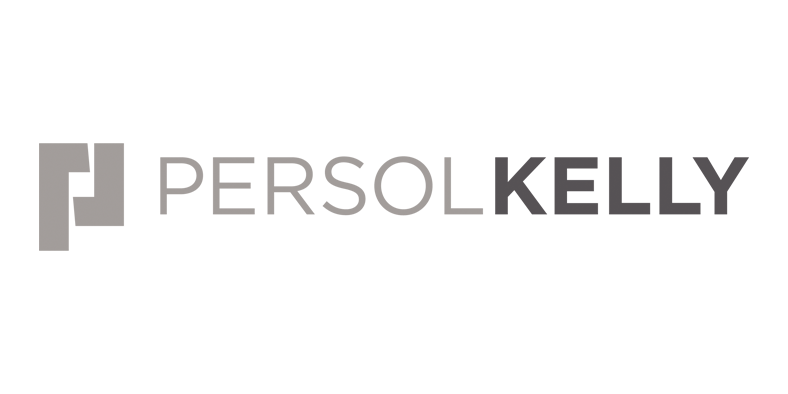 PERSOLKELLY Singapore's (Formerly Kelly Services Singapore & Capita) strong industry experience and extensive recruitment process ensures you hire candidates of the highest calibre that meets your specific needs and exceeds your expectations. Furthermore, with a proven track record in temporary and contract staffing, PERSOLKELLY Singapore connects you with the best talent – and does so at pace. Leveraging on technological solutions to efficiently manage these contractors for you. To find out more about PERSOLKELLY Singapore, please visit www.persolkelly.com.sg/what-we-do.
PERSOLKELLY is one of the largest recruitment companies in Asia Pacific providing comprehensive end-to-end workforce solutions to clients.
Headquartered in Singapore, the company was established in 2016 and is a joint venture between Kelly Services, Inc. and affiliates of PERSOL HOLDINGS Co. Ltd.
Today, PERSOLKELLY operates more than 45 offices across 13 markets including Australia, China, Hong Kong, India, Indonesia, Korea, Malaysia, New Zealand, Philippines, Singapore, Taiwan, Thailand, and Vietnam.
Company Name:
PERSOLKELLY Singapore Pte Ltd
Office Address:
8 Marina View, #11-01 Asia Square Tower 1 Singapore 018960
Email:
Telephone No.:
6709 3388
Website:
Areas of Expertise
Banking and Finance
A digital banking future calls for unrivalled speed and efficiency, within a complex and evolving regulatory environment. New technologies, such as fintech, have accelerated the digitalisation of financial services. As current and new industry players race to embrace a digital future, they will find themselves best supported by equally ambitious workforce solutions partners. We partner closely with leading firms and place the top banking and finance talents in various fields such as fintech, investment banking, corporate banking, insurance and asset management.
Engineering and Technical
The future of engineering will be defined by Industry 4.0 and smart technologies, such as the Internet of Things, data analytics and AI, as well as a shift towards high-level automation and intelligent communications. As most of the region moves onto its next phase of development, engineering and manufacturing will continue to be a major force of growth. An industry landscape as diverse as engineering and technical fields requires highly specific sector expertise, which we possess in abundance, especially in the areas of construction, energy, oil & gas, and manufacturing.
Information Technology
Shifts in the technology landscape leave no sector untouched, shaped by "ABCD" technologies, namely AI, Blockchain, Cloud and Data Analytics. As companies across industries are swept up in the digital wave, identifying and securing high calibre candidates within an increasingly competitive recruitment environment can be an inordinately complex challenge. Leverage our deep experience recruiting across the vast IT landscape, such as application development, data warehousing, cyber security, and IT infrastructure, or our IT outsourcing and consulting services to meet your specific business needs.
Pharmaceutical & Healthcare
With rapidly ageing populations across the region, the need for qualified healthcare professionals will continue to grow. Talents in various fields such as pharmaceutical, life sciences, medical devices and biotechnology, will be increasingly in demand to support businesses and governments in navigating a post-pandemic world. With our extensive networks in the healthcare and medical industries, we keep our fingers on the pulse of the industry to effectively support evolving hiring plans and business ambitions.
Procurement and Supply Chain
Global supply chains today are becoming infinitely complicated, and bear increasing risks of disruption, such as those already seen in recent times. Therefore, it is imperative for businesses to diversify and strengthen their supply chains. With the rapid rise of e-commerce, optimising supply chains and delivery processes must also be a priority. With our strong cross-border network, we connect the dots between your unique workforce challenges and high-calibre talents from various fields, such as procurement, supply chain management and logistics.
Accounting
As the accounting profession digitalises, new technologies such as robotic process automation and data analytics will be the norm. New expertise such as IT auditing and forensic accounting will also be required to contend with rising cyber risks from digitalisation. With our broad reach and deep capabilities, we can connect you with the next generation of accounting talents across multiple disciplines including risk management, business intelligence, tax and audit.
Human Resources
Human Resources is at the heart of any organisation. While HR empowers people to fulfil their potential, we empower HR teams with the most suitable and qualified talents. Whether you are a multi-national corporation or a growing business, we can establish the right HR capabilities and build high-performing teams. We are experienced in filling roles across all HR functions, such as talent acquisition, training and development, compensation and benefits, or employee relations.
Sales and Marketing
The world of sales and marketing is fast paced, rapidly changing and increasingly complex. The pandemic has necessitated the use of digital solutions and virtual platforms. Sales teams will have to embrace automation, insights and engage with their prospects and customers in their preferred digitally channels. Marketers need to possess digital expertise such as advanced analytics, marketing automation, design, AI and digital marketing. With our comprehensive suite of talent solutions, you can count on us to close the right sales and marketing talents for your evolving needs.