Sitting round the boardroom table could be a whole new experience if your company brought in some of this weird and wacky furniture.
Have you ever considered ways to make your staff look forward to meetings? Try an atypical table – here's a list of some of the best.
Viking table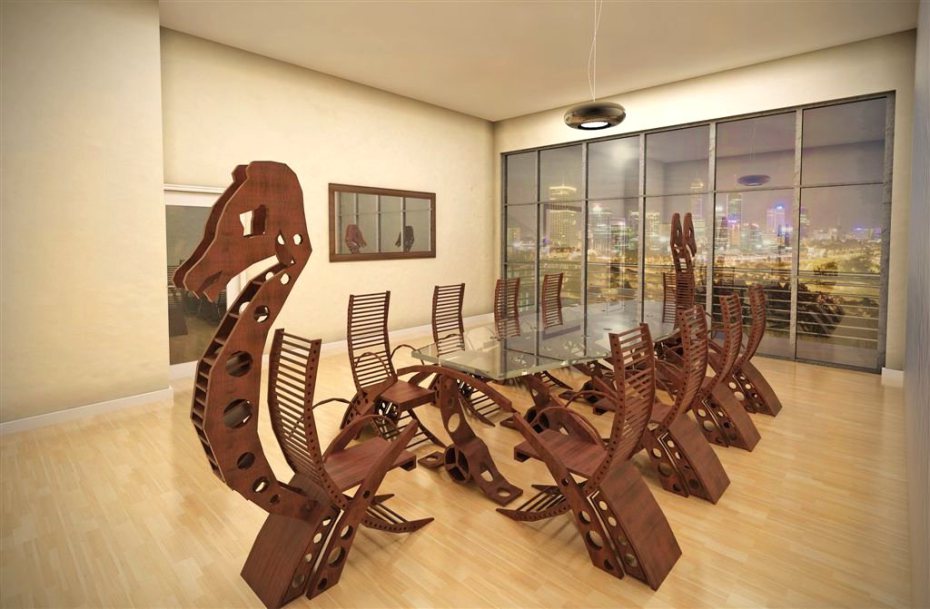 This table, inspired by a Viking ship, spruces up an otherwise bare conference room.
(Image: Imgur)
Swing table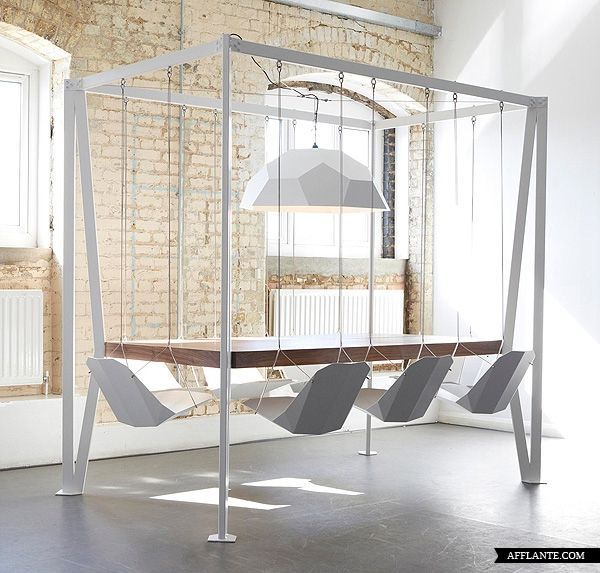 Complete with swinging seats, this table allows staff to relax and unwind – would it be counterproductive?
(Image: pinterest)
Heart-shaped table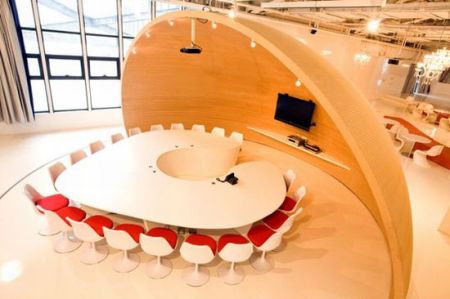 Want to create subliminal messages of affection among your employees? Saatchi & Saatchi's Beijing conference room is complete with a heart-shaped table and "Eero Saarinen tulip chairs," according to i New Idea.
(Image: inewidea)

Pool table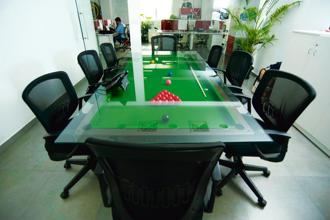 Puma's Bangalore office is complete with a slide from the boss' office to his employees' space, but their conference room features a converted pool table.
(Image: livemint)
Drag Table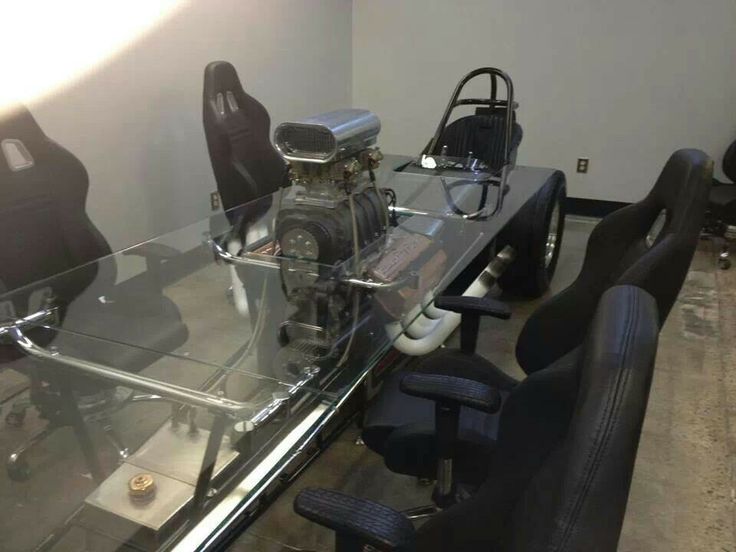 For car enthusiasts or motor companies, this meeting table is ideal.
(Image: pinterest)
Does your office have any cool or unique furniture? Send us a pic, we'd love to see it - and we might even do a best of the best round-up.