It's another step in California's transition from COVID-19 pandemic to "endemic"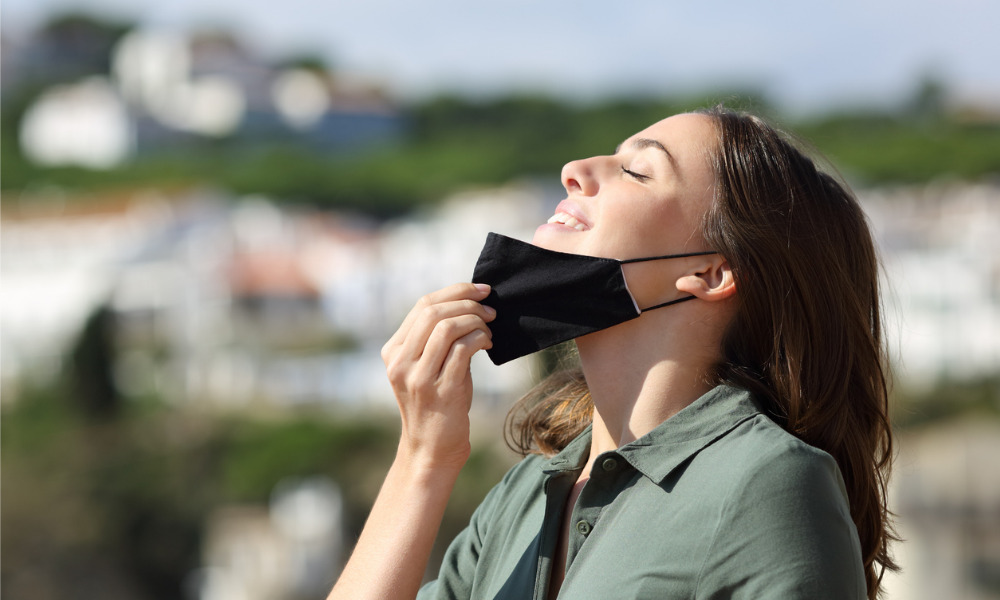 Los Angeles County has lifted its indoor mask mandate for both vaccinated and unvaccinated people.
The policy change comes one week after L.A. County modified its health officer order to allow businesses verifying patrons' vaccination status and checking COVID-19 test results to make masking optional for fully vaccinated people. Despite the relaxed rules regarding masking, the county will still require vaccination verification at large indoor events.
Earlier this week, California dropped its indoor mask mandate for unvaccinated people, shifting to a strong recommendation. Currently, masks still must be worn in buses, trains and other mass transit systems and in "high-risk" areas such as jails, nursing homes and hospitals, according to state rules. Masks must also still be worn in schools until March 11, according to state officials.
Read more: CMS vaccine mandate goes into effect for California
Meanwhile, Santa Clara County lifted its indoor mask mandate for vaccinated individuals on Wednesday, citing that the county has reached the metric of 550 or fewer cases per day for a full week for the first time. Last month, Los Angeles County lifted its outdoor mask mandate for K-12 schools and childcare centers, as well as "mega-events," such as Super Bowl LVI. (Of course, if you watched the game, you noticed that attendees had already disregarded the requirement.) That same week, California Gov. Gavin Newsom declared the end of the state's indoor mask mandate for vaccinated individuals, citing the drop in the province's COVID-19 case rate.
It's all part of the state's strategy to shift from the "pandemic" to the "endemic" stage. In order to adjust to the "new normal" of living with the virus, the Newsom administration has announced a variety of initiatives fueled by billions in new spending.
Under the plan, the state will stockpile 75 million masks, 30 million over-the-counter tests and thousands of ventilators. Additionally, the state will build the infrastructure to provide up to 200,000 vaccinations and 500,000 tests a day in the event of an outbreak, ABC News reported. Quarantine and contract tracing protocols will be updated, and antiviral pills will be more widely distributed to link newly infected people with quicker treatments.
The state will also maintain a registry of health care workers, as well as have employment contracts on standby, so that in an emergency, California can boost staffing by 3,000 people within two to three weeks. Earlier this week, the deadline passed for the Centers for Medicare & Medicaid Services (CMS) vaccine mandate, which requires California health care providers at facilities that participate in Medicare and Medicaid ensure their employees are fully vaccinated or receive medical or religious exemptions. Health care workers in California also had to get their booster shot by March 1, as per the state mandate.
Santa Clara County has a similar requirement, with a twist: workers in "high-risk settings," like hospitals and jails, who are granted a medical or religious exemption, aren't allowed to stay in their position. Instead, they're to move to a "lower-risk" job setting. After hospitals in the region complained that the requirement would amplify the current staffing crisis, the county health department created a waiver option, where organizations could get approved to allow unvaccinated employees to stay in their high-risk job settings. However, County Executive Jeff Smith denied six unions' pleas for waivers.