The Lifetime Value Company's HR chief credits flexibility, caregiving support with retention in hot market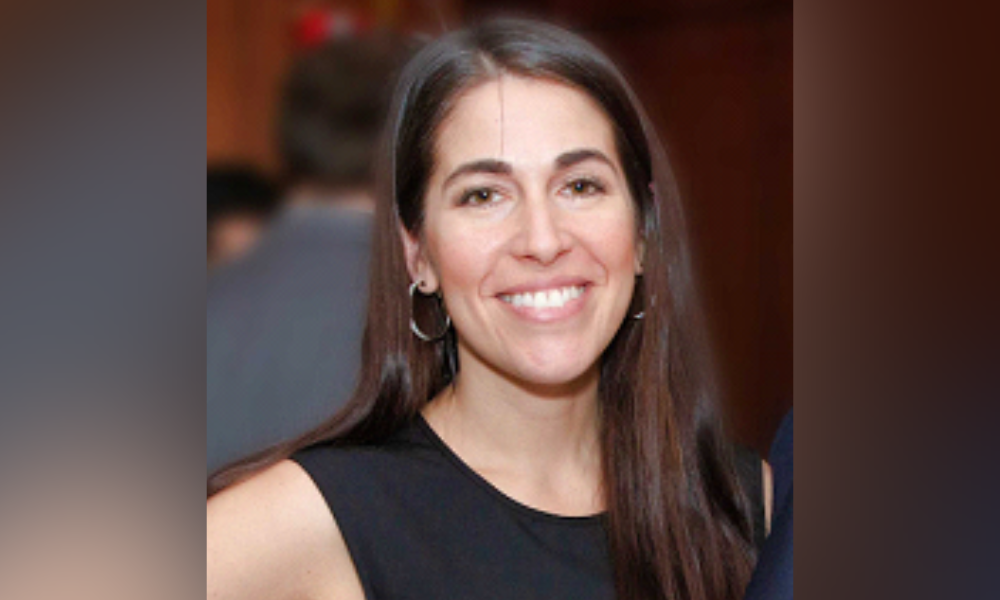 The COVID-19 pandemic caused significant shifts in the ways employees view and engage in work, especially for women who are often the primary caregivers in their family.
After millions of women dropped out of the workforce in 2020, they're now returning in droves, just when talent-hungry companies need them most.
In January, adult women had an unemployment rate of 3.1%, according to the U.S. Bureau of Labor Statistics. That's down from 3.6% the year prior and a huge improvement from 6% in January 2021.
Meanwhile, the national unemployment rate has fallen to a 53-year low of 3.4%. At the same time, there are 11 million job openings that employers are scrambling to fill, which translates to nearly two available jobs for every job seeker.
So, how do HR leaders, especially those hyper-focused on creating diversity, equity and inclusion (DEI), attract women to their companies?
By providing benefits, perks and programs that support employees holistically, according to Stefani Ribaudo, chief people officer at The Lifetime Value Company (LTV Co.), a New York City-based technology firm.
"During the pandemic, LTV Co. continued to adapt to ensure we were effectively supporting our employees through the changing landscape," Ribaudo told HRD.
Women want flexibility at work
The first step LTV Co. took to supporting women in the workplace was by offering a remote work schedule that afforded employees the flexibility in where, when and how they performed their duties.
Of course, it's not just mothers or caregivers that value such freedom. Nearly half (49%) of Gen Zers say flexibility trumps compensation (41%) and job security (26%) as to why they remain at a company, according to Ceridian's 2023 Pulse of Talent survey, which polled more than 8,800 workers across the United States, Canada, Australia, New Zealand, Germany, Malaysia, Singapore and the United Kingdom.
"We know our employees do great work and we trust them to get the job done when and where it makes the most sense for them," Ribaudo told HRD. "If this means starting your day late so you can drop your kids off at school or ending early so you can take your elderly parents to their doctor appointments, then we encourage our employees to do so. If you need to take time off, we offer generous PTO and sick time, which includes time that can be used to care for a sick child or other dependent."
Caregiving is on the rise in America
More than 53 million Americans are unpaid caregivers to family, friends and neighbors, according to nonprofit Mental Health America. Historically, the average caregiver has been a woman near her 60s caring for her parents or her spouse. But as the Baby Boomer generation ages, more and more young people are having to assume the role of caregiver. By 2030, 73 million people will be over the age of 65, according to U.S. Census Bureau data.
California is already preparing for this phenomenon with AB 1041, which went into effect on Jan. 1, 2023. The legislation states under the amended California Family Rights Act (CFRA), an employee may take unpaid leave to care for a "designated person," defined as "any individual related by blood or whose association with the employee is the equivalent of a family relationship." Under the amended California's Healthy Workplaces Healthy Families Act (HWHFA), an employee may take paid leave to care for a "designated person," defined as "a person identified by the employee at the time the employee requests paid sick days."
"We know that truly caring for our employees means also caring for those they love," Ribaudo says.
Benefits and perks to attract and retain women workers
LTV Co. also offers comprehensive health benefit packages, which include an employee assistance program (EAP) that extends to employees' dependents. Additionally, all new parents, whether they are the birthing parent, primary caregiver or otherwise, are eligible to receive ample paid leave benefits in order to care for and bond with their new child.
Last year, the company introduced a "transition period" with a fully paid shortened workweek to help new parents reintegrate into work after their time away. "We also encourage parents to join our 'Employee Resource Group for Parents,' where they can go for support, tips or just to share pictures and celebrate milestones together," Ribaudo says. "LTV Co. also sends each new parent a number of personalized gifts to help ensure they have everything they need in those early days of parenthood."
Another way that the company supports women in the workforce is through a professional development program. In fact, LTV Co. has created a learning and development position that provides dedicated support to employees as they move through the company's "Gap Analysis" process, in which employees and their managers collaboratively identify areas of expertise, as well as hard and soft skills to develop, to take the next step in their career path.
"Our employees are supported in pursuing their passions and offered flexible career pathing options with their managers serving as mentors throughout the process," Ribaudo says.