HR leaders reveals the benefits and perks necessary to entice top talent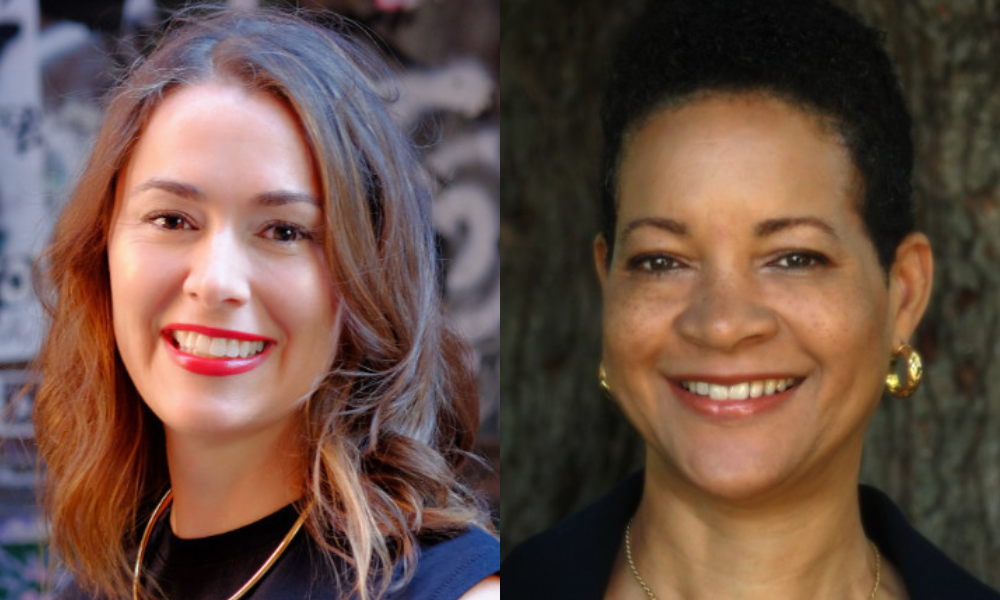 Women lost income, equality and opportunity due to the COVID-19 pandemic.
Millions had to drop out of the workforce to care for sick family members or tend to children while schools were shut down. The pandemic cost women around the world at least $800 billion in lost income in 2020, equivalent to more than the combined GDP of 98 countries, according to a study by Oxfam International.
Nearly three years later, women (especially Black and Latina) are returning to the workforce in droves. As of August, 49.3 million women aged 25 to 54 were working or looking for work, according to the U.S. Bureau of Labor Statistics. That's slightly more than were in the workforce prior to the pandemic (49 million in February 2020), and a significant increase from 2015 through 2018.
As companies across the United States contend with retention woes, they should be focusing their efforts on recruiting women to fill their job openings. To attract them back to the workforce, employers must demonstrate that they are truly flexible and family friendly, says Mikaela Kiner, founder and CEO of Seattle-based HR consultancy Reverb. An official member of the Forbes Human Resources Council, Kiner has previously served in HR leadership roles at both Microsoft and Amazon.
"Women will see through lip service," Kiner told HRD. "For instance, if a company claims to have flexible hours – 'sure, you can leave to take your kid to a doctor's appointment' – but women end up being penalized by working a night shift to catch up on missed email or getting lower pay increases and fewer promotions, that isn't really family friendly at all."
Benefits and perks that support women in the workplace
HR leaders agree that flexibility is vital for recruiting and retaining all talent in a post-pandemic world, but especially women. "Family-focused benefits need to take center stage for those employers looking to attract top female talent," Cassandra Pratt, senior vice president of people at Progyny, a New York City-based fertility benefits management firm, told HRD.
"Benefits should address the entire family and take into consideration that what defines a family may look different than a parent/child relationship. We want employees to feel supported and to help them find the ever-elusive work-life balance or integration, which will ensure that their return to the workforce isn't a short-lived event."
Pratt suggests HR leaders strongly consider these benefits:
Flexible work hours
"Generous" paid maternity leave
Pregnancy loss leave
Fertility and family-building benefits
Designated nursing room for new mothers
Mental health counseling
Childcare/elderly care reimbursement
Extra sick days for any caregiver who may need to stay home when their child or parent becomes ill
Kiner also suggests companies offer part-time jobs and job sharing opportunities, as well as back-up caregiver support on days when school is closed but the office is open. Another way to support working mothers is to avoid meetings during school and daycare drop off/pick up times.
"Employers should consider why women left work in the first place," Kiner says. "In many cases, they were asked to make untenable choices between work and family. However, there are a host of benefits that support working moms and other caregivers."
How to recruit and retain women in 2023
Kiner shares three tangible ways that HR leaders can recruit women to work at their company.
First and foremost, remember the adage from "Field of Dreams:" if you build it, they will come. "Add a welcoming equal opportunity statement to your job postings," Kiner says, "and connect with women's networks to build relationships and share job postings."
Secondly, you need to spotlight women in the company's marketing efforts, especially on the website and social media. "If women don't literally see themselves as part of the team, they won't feel included," Kiner says. "Share direct quotes from current employees about why your company is a great place for women to work."
Lastly, you should make sure there are two or more women included in every job interview. "One isn't enough," Kiner says. "Don't have enough women on the team? Consider adding advisors, board members, mentors, etc."
Facilitating a woman's return to the workforce doesn't end with recruitment, warns Terri Hatcher, chief diversity and inclusion officer at NTT DATA, an IT services provider headquartered in Plano, TX.
"There needs to be continued support to ensure that these women can stay in the workforce," Hatcher told HRD. "Mentoring programs and leadership development programs are essential to foster connections, assist with career development and communicate to the employee that they are a valued part of the company."
To further create a sense of belonging within the organization, NTT DATA has an active employee resource group (ERG) specifically for women, called Women Inspire NTT DATA, which connects women with resources that can support them in their work and personal lives.
"Leaders within an organization should see these groups not as a formality, but as an important part of supporting a gender-diverse and inclusive business," Hatcher says. "As such, ERGs should be consulted if senior leadership is looking for insights related to the group or considering a policy that affects the group."