VP of HR and ESG at Insight Global dives into $3 million investment in mental health services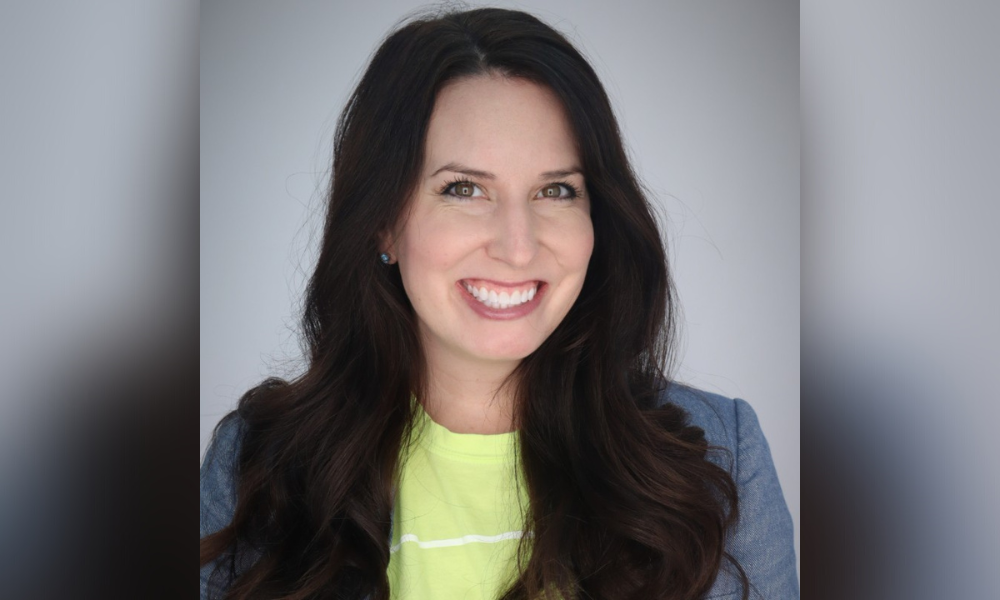 Ahead of Mental Health Awareness Month, Insight Global announced a $3 million investment in mental health services, including free counseling for all 4,600 employees.
That came on the heels of Bert Bean, CEO of the Atlanta-based staffing firm, opening up about his own struggles in a candid blog post. Bean's intention was to show other business leaders why it's important to be vulnerable, and why supporting employees' mental health is best for business.
"Talking openly about his struggles with anxiety opened the door for our employees to realize they can talk about their own struggles," Jenny Case Sabo, vice president of HR and ESG at Insight Global, told HRD. "He's not hiding from his mental health issues – he's facing them head on and making sure our employees feel they're in a safe space to talk about them."
Read more: More than comfort food: How Nestle supports employees' mental health
In addition to the free counseling, Insight Global has instituted mental health leadership training and peer-to-peer support groups. The latter has been a blessing for Sabo, whose struggle with fertility took a huge toll on her mental health. She realized a number of colleagues were going or had already gone through a similar situation. Connecting with her coworkers allowed them to serve as sounding boards and provide guidance.
"It was cathartic for me to start talking about it, a huge weight lifted off my shoulder," Sabo says. "I connected with them on those issues more so than even some of my friends and family."
Insight Global made such a monumental investment due to employee feedback. Sabo says leadership noticed a need for increased mental health resources based on testimonials in exit interviews, survey responses and one-on-one conversations among managers and their subordinates. That's totally understandable considering the COVID-19 pandemic, Russia's invasion of Ukraine, historic inflation, the Buffalo supermarket massacre and everything else that's happened over the past two years.
More than two-thirds (67%) of workers say they experience stress at work at least once a week, up from 62% pre-pandemic, according to recent data from ADP Research Institute. In fact, 15% of workers feel stressed every day. Key sources of stress include length of the working day (28%), problems with technology (26%) and concerns over job security (25%).
Vowing to take care of its employees, Insight Global partnered with Atlanta-based GROW Counseling, expanding the free services to employees in all 63 offices across the United States, including in Silicon Valley, Los Angeles, San Diego, Sacramento, San Francisco and Orange County.
"Some employees went so far as to say this has been lifechanging," Sabo says. "They put off getting counseling or therapy because of how expensive it is. Now we're seeing an increase in them feeling less anxious, more satisfied with their career and life and more confident in handling stressful situations."
Of course, not every company can empty its coffers to provide mental health benefits. That doesn't mean HR leaders have their hands tied, though. For example, Sabo recommends launching peer-to-peer support groups either on social media, Slack or perhaps in-person for weekly, biweekly or monthly meetings. At Insight Global, some of the support groups are run through HR, so interested employees email the department and fill out a questionnaire about what they're looking for. Then, HR matches them up with a peer or mentor who has gone through a similar struggle.
"A lot of times people just need someone to listen to them," Sabo says. "If you pause and let that silence linger, you'd be surprised at how somebody will keep talking. We're teaching our leaders how in the moment to recognize when somebody is struggling, so we can direct them to these resources."
A recent survey HRD America commissioned from Blind, an anonymous professional social network, indicates that even some of the biggest companies in the U.S. aren't doing enough for their employees. More than half (55%) say they haven't used any mental health benefits offered by their employer, and 13% believe their employer doesn't offer any mental health benefits.
Sabo stresses the importance of consistent messaging. "We don't just send out an email and be done with it," she says. "We live in the Twitter generation where our attention span is super short, so people don't read emails or go on the company intranet. We have an all-encompassing campaign for communicating with our people, where we hit them up on social media, host webinars and have leaders bring up our mental health benefits in one-on-one chats."
The media blitz has certainly been effective: roughly 22% (more than 1,000 employees) signed up for free counseling sessions by the end of April.
"Talking about mental health isn't taboo here, we've normalized it," Sabo says. "That really has made it so that people are willing to accept the help and take advantage of the resources."